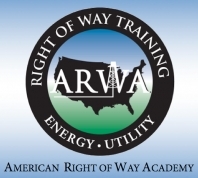 San Antonio, TX, October 16, 2012 --(
PR.com
)-- Two Workshops will be taught, one by Land Title expert Charlie Finley from 8:30AM to 12:30PM and the second workshop by Don Valden, Oil & Gas Right of Way expert from 1:30PM to 5:30PM on Saturday, November 10th, 2012 at the Crowne Plaza San Antonio Airport Hotel and training in the areas of Pipeline Right of Way Easement Acquisitions, Land Owner Negotiations, Real Estate Evaluation, Plats & Engineering, Route Selections, Pipeline Construction as well as Title Research, Title Runs Sheets, Plat & Deed Records. Individuals who complete the Training Workshop will receive a Certificate of Completion.
CEO, Don Valden says "These Training Workshops in San Antonio, Texas are not limited to the oil & Gas drilling in the Eagle Ford Shale play. These Workshop were created for all aspects of utility right of way such as; Pipelines, Power Lines, Water Lines, Roads, Railroads and communication Lines."
American Right of Way Academy's P.R. Director, Rebecca Castro says, "Oil & Gas companies depend on a Professional Training Academy such as; ARWA to provide the education by teaching individuals the art of Right of Way Negotiations and Land Title Research, where the shale plays are in current demand. Our workshops provide a warm and friendly atmosphere for learning with an interactive environment according to the individuals who have taken one or more of our offered workshops."
Limited Seating. For more information, call 817-948-9097 or visit our website
www.AmericanRightofWayAcademy.com