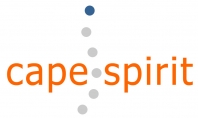 Cape Spirit™ holds some of the lowest unlimited KM South Africa and Cape Town Car Rental rates in the industry. Together with our Car Rental Partners First Car Rental / Sixt Car Hire, Europcar South Africa and Tempest South Africa, Cape Spirit™ is one of the most popular websites to book unlimited KM South African and Cape Town Car Hire, and is the largest agent for First Car Rental Western Cape.

We provide our Customers with an honest, easy and professional South African Car rental booking experience. You, our valued Customer is our biggest asset. Cape Spirit™ is the preferred website for travellers looking for cheap unlimited mileage Cape Town and South Africa Car Hire and great Customer service for over 5 years, and you can save on your car hire cost and have peace of mind too by booking through us.

Local and International Travellers can book a cheap Unlimited KM Car at over 70 South African locations, including Cape Town, Johannesburg and Durban - directly on the live booking systems of First Car Rental / Sixt Car Hire, Europcar South Africa and Tempest Car Hire. You will receive instant email confirmation, and bookings can be amended or cancelled at any time without any fees. The Car rental booking service is especially popular with travellers from South Africa, USA, UK, Holland, Belgium, Germany, France, Canada, Australia, New Zealand, Ireland, Italy, Israel, Brazil and UAE, but anyone around the globe can use the instant online service.

Some of the most respectable Cape Town Hotels are listed on Cape Spirit™, including all the Cape Town Protea Hotels, the world famous Grande Roche Hotel, Best Western and the popular Waterfront Hotels Commodore and Portswood. Cape Spirit™ also offers an online booking service for over 5000 South African Guest Houses and Accommodation Establishments. Travellers can contact accommodation Owners directly and book through a respected and trusted online booking service.

With useful travel information, secure online Accommodation and Car Rental bookings, colourful pictures and a great selection of free Cape Town Wallpapers Cape Spirit™ is all you need to prepare for the adventure of a lifetime. Share the beauty of Cape Town and South Africa with us !

Cape Spirit™ Memberships and Regulators:

Cape Spirit™ is a proud Member of The African Travel and Tourism Association (ATTA - UK based), Africa Travel Association (ATA - USA based), Cape Town Tourism, ASTA (American Society of Travel Agents - USA Based) and Bonded by the Southern Africa Tourism Services Association (SATSA).
www.capespirit.com/carrentalsouthafrica.html
Status

Private Company

Founded

2005