e-Brainstorm Technology, Inc. is an industry leader in Information Technology and Business Intelligence consulting services and B2B solutions worldwide based on SDLC - system development full life cycle and FAST system development methodology with SWOT strategic analysis. We specialize in dynamic website design, database driven web application and software development, database management, OLAP and ETL, ERP and CRM.

Worldwide Sites
English Chinese Japanese Korean French German Italian Spanish Portuguese
Status

Private Company

Founded

2004
Company History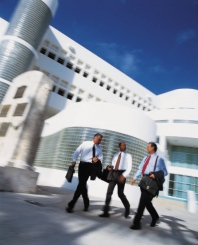 Our management team focuses the efforts on talents, models, ideas and insights.

Our consultants are well-trained and outstanding with business acumen, analysis savvy, technical expertise and high performance.

We foster a cultured career environment with sustained improvement and perpetual growth.

We encourage mentorship, teamwork, continuing education and self-development.

We pursue building strong and lasting clients relationships with open communications and mutual trust.

Our value is to bring enrichment, satisfaction and success to our clients.

We are proactive in developing better business strategies to fully explore our potentials in Information Technology.

We have successfully leveraged our services and solutions to increase the productivity and the profitability for our clients in wide range of industry and business sectors.