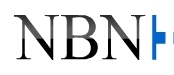 Who We Are
Founded in 1968, News Broadcast Network, Inc. is a major producer and distributor of public relations and marketing content for radio, television and the Internet.
We are a group of 40 committed professionals in seven US cities, working to help our clients reach their audiences with their messages.
Our client roster is diverse, from the largest, most prestigious corporations, agencies and associations in the world, to innovative start-ups, niche agencies and or regional organizations.
We have four main service categories:
Broadcast public relations
Production
New media
Media placement
So our scope of work is vast, from breaking news announcements and complex international multimedia programs to a quick video shoot or booking a single interview.
We can do large, synergistic multimedia programs with SMTs, video feeds, MVRs and EPKs. And some times we are asked to do focused "production only" jobs, new media outreach, media relations pitching, or one-time-only media buys. But one thing is constant, no matter a project's scale or budget, we provide the same high degrees of diligence and service.
Underscoring everything we do is our creative focus: working with our clients to help them say what they need to, while delivering value to their target audience.
Aside from straight talk and thoughtful counsel, we give our clients access to some of the most expansive and sophisticated capabilities in the industry, as well as some of the most astute media strategists.
With our four-decade record of accomplishment, and an account team with an average of 10 years working in this industry, NBN is easily the most experienced company of our kind. After all, we have been doing broadcast PR for over 40 years and over 15,000 individual projects!
Our clients enjoy working with us because we have good people who enjoy their work, meet deadlines and respect budgets.
If you talk to our team members, they will quickly add that our proactive service ethic is a point of pride.
And what we are most proud of is that after decades of service, innovation and hard work, we have a well-earned reputation of being a front-line "go-to" company.
Our clients trust us because we deliver
Because we deliver, our clients stay our clients.
For more visit newsbroadcastnetwork.com or newsinfusion.com