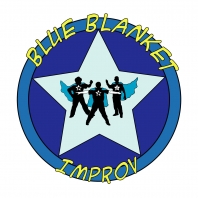 Some of the best comedy improv in the Bay Area.
We are a dedicated group of improvisational actors and comedians. We devote our time and skills to bring free or low cost entertainment to the residents of Half Moon Bay, San Francisco, and the entire Bay Area.
TWe are a federal Non-Profit orginizaiton. The participants of Blue Blanket Improv receive no money for their services. We perform for the love of our craft and the applause of our audience.
We often perform for free in outdoor venues around San Francisco, from beaches to parks to anywhere we can hang our eponymous blanket. We are committed to inspire laughter in others, expose theater to those who might not attend otherwise, and to give back to our community.
Our shows are appropriate for all ages so bring the whole family. Bring a picnic and make an afternoon of it!
We currently perform the 2nd Saturday of every month in Half Moon Bay and can be available for private functions for a donation. If you are interested in having Blue Blanket perform at your function, please contact us at BlueBlanketImprov@hotmail.com.
Website lists performances & workshops.