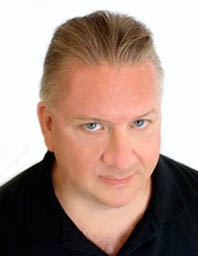 Creates digital content for presentations.

Powerbacks is the definitive royalty free PowerPoint backgrounds package for presenters of all types. The presentation templates function well with all versions of PowerPoint including PowerPoint 2000, PowerPoint 2001, PowerPoint 2002, PowerPoint 2003,PowerPoint 2004 and PowerPoint 2005. It is a collection for Microsoft PowerPoint that has no equal for impact and design flair. PowerPoint backgrounds that make you stand out in a crowded agenda and be remembered. Powerbacks templates strive to break the PowerPoint templates, PowerPoint templates industry cliches and propel you to a higher plane of presentation success. If adventurous describes your presentation templates needs then this PowerPoint backgrounds collection is for you! In addition to .pot files (PowerPoint Templates) we also provide the .jpg PowerPoint templates that can be altered or edited to suit your purposes in paint programs like Adobe Photoshop, Microsoft Paint and Jasc Paint Shop Pro. The .jpg PowerPoint backgrounds are high quality 1024 x 768 pixels when they become presentation templates each has each its own complimentary color scheme in PowerPoint. Other programs such as Corel Presentations, Harvard Graphics, Lotus Freelance and Apple Keynote are perfect to use the .jpg presentation backgrounds in. If you want to break the presentation templates or PowerPoint backgrounds mold select Powerbacks, your audience will glad you did!
Status

Private Company

Founded

1998

# Employees

1
Company History
Powerbacks® were first conceived and created by graphic artist Gary Blue and first launched shortly after the release of Microsoft Office 97®. With the advent of PowerPoint® 2004 & 2003, Gary is confident that the unique style and artistic appeal of Powerbacks® will be a vibrant standout in a presentation market that is now a highly competitive field. His templates have enjoyed great public enthusiasm and acclaim over the years, their use has equally been seen in the corporate, religious, government, and educational sectors.

Gary has been an artist from his youth with a degree in communications from Tulane University. He spent the first 15 years of his career as a theatrical lighting/scenic designer in the New York metro area with his works featured On & Off Broadway and on road shows. The last 15 years have been dedicated to graphic design in Phoenix/Scottsdale, AZ presentation market. He has worked in the editor's seat on live shows for hundreds of clients from the DOW and NASDAQ as well as non-profit associations. Gary is a master of Adobe Photoshop® and proudly works on the Macintosh platform but is very adept at PC also.