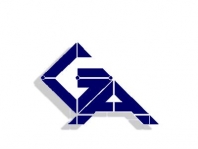 Gailey Associates Inc is an California Licensed Private Investigations Agency base in Orange County and Los Angeles, California. Gailey Associates Inc. can be reached 24/7 at (714) 773-5345 or toll free at (877) 832-2388.

At Gailey Associates Inc. we employ top of the line licensed private investigators with minimum 5 years experience in their field. All of our investigators are trained at our Orange County Corporate office with an emphasis on professional private investigations, surveillance, and process serving. We use top of the line equipment with the high technology available.

Practice Leaders Include:
Litigation Support, Operations, and Management

William H. Gailey, MPA

Chairman and founder of Gailey Associates, Inc., manages and directs all company operations, provides corporate investigative and due diligence services and conducts and directs investigations in matters involving litigation or the prospect of litigation. Mr. Gailey's investigative career spans over thirty years and includes twenty-three years with the Los Angeles Police Department, where he served as a senior level Detective III with the Robbery-Homicide Division, Major Crimes and Homicide Special Sections where he conducted and directed major case investigations. Throughout his career in law enforcement, and then the private sector, Mr. Gailey has been recognized for his ability to research cases, employ strategic fact-finding and execute results-oriented investigative strategies. As a licensed private investigator, he combines his formal education with extensive technical training and on-the-job experience to provide clients with the most comprehensive evidence-gathering capabilities available anywhere today. He is trusted by successful legal professionals to gather elusive evidence needed to successfully conclude an investigation. He has testified extensively in matters before the Federal Court of the United States, the Federal Grand Jury and various County Superior and Municipal Courts, as well as the Los Angeles Grand Jury.
In October of 2002, Mr. Gailey was appointed by the Governor of the State of California to be a Member of the Alarm Company Operator Disciplinary Review Committee, part of the Department of Consumer Affairs.

Computer Forensic Investigations
Cheryl Yocum, JD

President and CEO, Ms. Yocum oversees the computer forensics investigations for the firm. She also oversees the state-of-the-art research department, ensuring the company maintains its cutting edge in fact gathering information systems. Ms. Yocum's Bachelor of Science degree is in Business Administration with emphasis in Accounting and Finance. While in law school she passed the Certified Public Accountant examination. She obtained her Juris Doctorate degree in 1987 from Nebraska College of Law and moved to California to begin her career. Prior to joining Gailey Associates, Inc., Ms. Yocum was a partner in a local law firm and operated a computer consulting business specializing in assisting law firms in automating the entire office. She is a certified forensic computer technician and court qualified computer forensic expert. She is a certified consultant for Amicus Attorney®.

Her many years of trial experience give her unique expertise in conducting investigations to provide the utmost in support for cases in litigation and pre-litigation as well as accurate, admissible evidence. Her accounting and legal background have honed her analytical skills to enable her to analyze data and provide concise, accurate reports.

As an attorney, she represented clients in insurance, products liability, premises liability, medical malpractice and business litigation matters. This diverse background enables Ms. Yocum to efficiently distill even the most complex issues to focus the investigation in a results-oriented manner. Her experience in setting up, maintaining and administering computer systems and on-going training in computer forensics gives her the solid base to oversee computer forensic investigations and to obtain and maintain computerized data in a forensically sound manner for presentation at trial.

Ms. Yocum is a member of the State Bar of California, the Orange County Bar Association, the Los Angeles County Bar Association and the University of Nebraska Alumni Association.

Employment Investigations
Diana Roupoli, JD

Manages and directs the Labor Employment Practice for the firm. Her legal training in Employment technical Issues, and hands-on field experience, provides clients with a wide range of options and an exceptional level of service. Her specialty is investigative support for cases in litigation, and pre-litigation fact gathering, specifically cases involving complex sensitive employment issues. She has conducted numerous complex, workplace investigations and excels at supporting other legal professionals providing them with pertinent facts, admissible evidence, accurate and objective information regarding employment issues. Additionally, her expertise in financial and biographical background investigations enables her to trace, uncover and analyze relevant data quickly and accurately; thereby blending sophisticated strategic fact gathering techniques to provide balanced reporting. She previously served as a Law Clerk in the Los Angeles City Attorney's office. She is a licensed private investigator and a member of the State Bar of California, the American Bar Association, and serves as General Counsel and Chief Financial Officer for the firm. Ms. Relatores also held positions involving Human Resource management in the airline industry.

Corporate & Financial Investigations
John M. Sboto, CPA, CFE

Oversees fraud, financial and corporate investigations and provides litigation support consulting to clients. He has over twenty-five years of investigative, auditing and accounting experience and recently served as a Fraud and Forensic practice leader in the Los Angeles office of a "Big-Five" professional services accounting firm. Mr. Sboto also served as the West Coast Director of Financial Investigations for an international corporate investigative firm. He was a partner in a West Coast litigation support consulting firm and provided clients with a wide range of services involving accounting and financial issues, as well as on business matters and trade practices in situations related to litigation or the prospect of litigation. Mr. Sboto has also held positions as an Audit Manager with Coopers and Lybrand as well as Manager of Internal Audit and Manager of Corporate Accounting with a major utility/energy related holding company. He is an officer of the Fraud Committee of the California Society of CPA's Litigation Services Section, a Certified Fraud Examiner and a licensed private investigator. He has also appeared as a featured speaker before various business and professional groups.

Surveillance and Research
Justin Hodson

Justin Hodson our lead investigator is in the field daily conducting investigations and making sure our clients are satisfies with their investigation. Mr Hodson is a member of several investigative and business associations. Mr. Hodson is an active member in the California Association of Licensed Investigators and the National Council of Investigation & Security Services.

Mr. Hodson has worked for and consulted some of the largest investigations firms and corporations, to include Robinsons May Department store, Goodwill Industries, RJN Investigations Inc., State Compensation Insurance Fund, Crawford and Co., Bonnamy and Associates, Gailey Associates Inc., The City of Commerce and many more. Mr. Hodson is trusted by numerous cliental to include large businesses and celebrities. Mr. Hodson's cliental appreciate his no nonsense approach to his services, his experience, and ever willingness to help.

Mr. Hodson has testified as an expert witness in Federal, Civil and Family Law Trials.

Mr. Hodson has personally trained numerous Retired Police Officers, Retired Government Agents and others on the aspects of being a good private investigator. Mr. Hodson is considered an expert in the art of surveillance. Mr. Hodson has trained investigators who now own and run their own investigation firms.

Mr. Hodson currently is based out of our Brea, CA office and is available 24/7. Mr. Hodson is available for potential clients in all of the United States and select areas internationally. To personally speak with Mr. Hodson please call (714) 773-5345.
Status

Private Company

Founded

1989

# Employees

20
Company History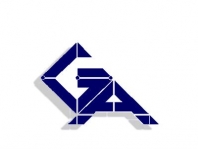 Gailey Associates, Inc. has been providing investigative and intelligence services to the business community since 1989, offering complete investigations and litigation support to law firms, individuals, municipalities, corporations and insurance companies.

The Gailey investigative staff is comprised of top level professionals with diverse backgrounds and unsurpassed skills. Each investigator brings extensive legal, accounting, municipal and/or federal law enforcement service to the engagement. Some of our investigators served in the elite Robbery-Homicide Division of the Los Angeles Police Department and the Federal Bureau of Investigation.

Also among our ranks are two attorneys admitted to the California State Bar, one of which is the practice leader of our Human Resources Division, specializing in employment and personnel issues and the other is our Computer Forensics practice leader. Rounding out our professional staff is a Certified Public Accountant who is also a Certified Fraud Examiner.

Our research and administrative staff uphold Gailey's professional attitude; with credentialed legal researchers, paralegals and administrative assistants conforming to the standards that earned Gailey the outstanding reputation for providing exceptional investigative service.

Call us today at (714) 773-5345 or visit our website at www.InvestigatorForYou.com