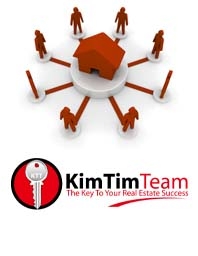 Kim and Tim are the founders of the KimTimTeam and the nucleus of the team with the specific knowledge and skills to reach your real estate goals.
Back in Time
Kim Mansfield and Tim Zimmerman were both new home sales people with M/I Homes when they met at a sale meeting late in 1996. The team had its beginning soon after that when four months later they were married. Both Kim and Tim received extensive sales training, housing production knowledge, and finance tips, that have aided very much in the teams success over the years. The next ten years saw many successes for Kim and Tim, Kim was awarded the Lifetime Achievement Award by the Sales and Marketing Council in 2003. They had the highest number of transactions in 2005 with 104 new homes completed.
Changing World;
In 2006 Kim and Tim started into the real estate business with a data base of over 600 satisfied customer from M/I Homes. This advantage gave us a jump start to grow our business even through some of the roughest years the real estate world has seen ever. In Cincinnati and Northern Kentucky we are consistantly ranked in the top 1% of all agents by dollar production. In Miami Township Milford School district we have been the number one agents for the past 6 years running.
Today;
The KimTimTeam flat out sells more homes than 22 average agents combined. For example, in 2013 so far we have sold 135 homes for a total dollar volume of 25.6 Million dollars in homes. our average time on the market is 68 days and we typically sell at 96.96% of list price.
How We Do It;
Our systems and people make the difference, a team of hand picked specialists have been collected over the last seven years to work together, to perform well above the standards set by the majority of agents. The KimTimTeam members all work together to make sure your needs are attended to in the most productive manner.
The KimTimTeam, Changing Lives One Home At A Time!