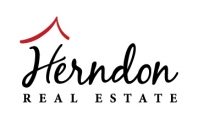 I have a full three page biography of what I've done and where I've been, however, I believe that real estate is customer-centric. Every transaction in which I am involved is about the buyer and seller. Every listing I take is about the seller and the seller's needs. When I am working with a buyer I go to every extreme to help them get into their ideal home. I have foul-weather gear to go out with buyers on those crazy Florida thunderstorm afternoons; I have every possible phone number known to man-kind to get in touch with lenders to negotiate short sales. I am willing to do whatever it takes to drive luxury home buyers to my luxury seller's homes. I handle every situation as a unique transaction. No two transactions are alike, nor are any two clients. I customize my action plans based on the needs of each of my clients. My ability to plan, set goals, and create action plans to accomplish those goals is the hallmark of my success.
My success is attributed to a team of Specialists. We have specialists who work only with sellers, specialists who work only with buyers, specialists who deal with office administrative work, and specialists who deal only with our people who have contracts waiting to close. We are not generalists who do everything, we are specialists who work in our specialty area.
Our team mission is to provide excellent service in the real estate industry with the buyer and seller in mind using today's cutting edge technology, social media and superior real estate knowledge and attention to detail to be the best that we can be. Confidentiality, integrity, and follow-up keep our customers loyal and thus word-of-mouth keeps our business thriving. Luxury Homes & Legendary service, THAT is what we are best known for.