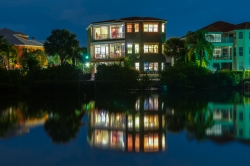 Tampa, FL, February 28, 2014 --(
PR.com
)-- For the first time since February 2012 the inventory of homes listed for sale in the Tampa Bay area has hit over six months worth of inventory. What that means is that it would take 6.3 months to sell every home that is currently listed on the MLS. In December of 2013 they only had 4.3 months of supply. It appears that sellers are realizing that prices have come up and many are finding that the are no longer under water on their home mortgages.
Other notable changes in Tampa real estate statistics month over month:
Total number of properties sold in January 1513
Over Sales are down Year over Year by 9.73%
Average Days on Market increased in January to 76 Days from 69 days in December
Most notable changes in Tampa real estate statistics year over year:
298 of Solds were Condos, Townhouses and Co-ops - down 12.61% Year over Year
1177 of Solds were Singer Family Homes and Villas - down 9.46% Year over Year
Luxury Home Statistics ($500K+)
69 Homes sold over $500K
12 Homes sold over $1M
$500K+ represents 4.5% of the market in our area
The $200K to $249,999 range continues to be the premier price point for Tampa home buyers with 165 sales in January representing 10.91% of the market. There are currently 1069 of these homes listed for sale with 6.5 months worth of inventory.
The average list price of a home in this area is $190,438 and the Average Sales Price is $183,955 with homes selling for 97% of their list price.
For more information on real estate activity, statistics and market conditions, please call Michele Herndon at Keller Williams Realty - 813-699-1718 - michele@tampaandbeyond.com -
www.TampaAndBeyond.com