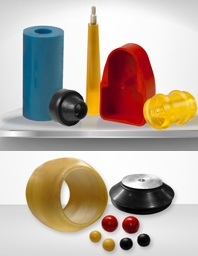 Custom manufacturers of castable polyurethane elastomeric products serving all industries including urethane, polyurethane, molded & cast urethane products. We have the capacity, experience, and expertise to handle a wide variety of challenging production demands and specific customer needs. That includes everything from preliminary tooling design and advanced preparation of metal and aluminum cores for urethane rubber and silicone molding to the final phase of precise, high-quality machine finishing. Our extensive inventory includes virtually every kind of urethane, rubber, and silicone product. Plus we can mold your urethane parts using liquid open cast, compression molding, injection molding, and transfer molding techniques to meet all of your unique engineering requirements and detailed specifications. Products include: rollers, wheels, tubes, rods, sheets, plugs, wear products, rings, seals, pads, grommets, sheet goods and custom parts. Visit us on Facebook at www.facebook.com/qcast
Status

Private Company
Company History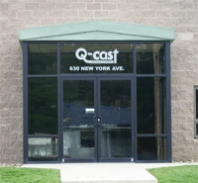 For more than three decades Q-Cast has helped customers by carefully listening to their concerns, understanding their needs for specific, specialized parts, and then paying extraordinary attention to detail and quality control.

Since 1979 Q-Cast has been a custom molder of polyurethane/urethane, rubber, and silicone parts for all types of industries and applications. We create specialized parts for diverse industries including automotive, communications, construction, gas and oil drilling and exploration, nuclear power generation, glass and steel mills and manufacturers – and many, many more.

Our goal at Q-Cast is to work with our customers every step of the way to ensure that they receive the best products possible to satisfy their requirements and exceed their expectations.

We can help you design your product from the conceptual phase forward, determining what material to use, how to build your molds, and the most efficient way to produce and supply a superior product that is truly "made to order."

At Q-Cast we believe that customer service doesn't end when your order ships, either, and we strive to provide the best ongoing support in the industry.