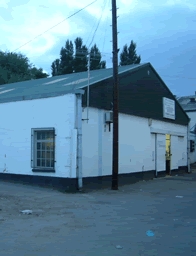 Overview: Established in 1983, we specialise in the manufacture and production of fine limit and general sheetmetal work for the electronic, lighting, medical and associated industries.
Sheetmetal Work: Our facilities are equipped with CNC punching and folding machines supported by the latest CAD/CAM software suitable for sheet metal work upto 2500mm by 1000mm and 0.5mm to 6mm thick.
Expertise: Work is carried out efficiently by our highly skilled workforce which combined with our comprehensive facilities allows us to provide a fast turnaround at a competetive price.
Inspection: All work passes through our inspection department which is equipped with a Ferranti CMM fitted with a Renishaw probe as well as a variety of traditional measurement tools.
Fabrication: As well as providing fine limit sheet metal work, we offer a specialist welding service for aluminium and stainless steel, working to BS4872 and manage a fully equipped machine shop. We also carry out heavy metalwork and run a specialist stainless steel & glass balustrade division.
Finishing: A finishing service is available which includes powder coating, stove enamelling, plating, and anodising as well as silkscreening and engraving.
Accreditations: We are approved contractors for companies such as British Telecom, Racal, BOC & Dzus, and produce sub-contract work for MOD approved contractors. We also manuacture medical equipment for operating theatres and specialist props for the film industry including the James Bond movies.
Design: We offer a consultation service and can advise on design and production with clients, best practice regarding materials & fabrication as well as suggesting ways to reduce overall cost through consideration of alternative manufacturing processes.
Location: In 2014 we moved to our current premises of apprximately 6500sq.ft. situated just outside of Wallington in South London. From here we are well placed to service London, the South East and the rest of the UK via the M25.