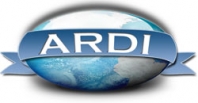 Bath Kitchen and Beyond has gathered the best professionals in the sales and customer service fields to ensure that every customer receives the best quality service that he deserves.

Keeping in mind that it's hard to shop online for products for your bathrooms and kitchens we have developed a website that is easy to use, full of pictures, descriptions, and all the information that would be helpful in finding your dream bathroom and kitchen furniture.

You can find bathroom vanities of various styles from traditional bathroom vanities to contemporary bathroom vanities that could also be viewed by size. We offer a selection of mirrors and faucets that fit the bathroom vanities perfectly. All bathrooms need a shower. Our company made sure to find the best steam showers that offer comfort, luxury, and healthiness and shower rooms that are simple, elegant, and ideal for smaller bathrooms. Along with showers and vanities, we offer high quality functional toilets, bidets, and washlets. To top off our collection, we gathered a variety of kitchen range hoods and cabinets that will fit any kind of kitchen. Yet, our assortment does not end there! Bath Kitchen and Beyond offers various kinds of tiles for your floors and walls. We have decorative glass tiles and porcelain tiles that will complete your bathroom or kitchen design.

Whether you are thinking about buying, or you have already made a purchase, our knowledgeable sales and service staff is only a phone call or email away. If you have any questions or concerns about any product, please feel free to contact us and we will resolve all your problems.
Status

Private Company

Founded

2006