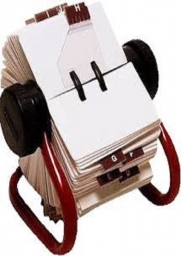 www.linkedin.com/in/prwizzzzent2002
It's all about...PR! PR Wizzzz Entertainment is a boutique public relations agency which caters to recording artists, television & feature film personalities, and sports athletes. We also specialize in the representation of prominent award shows, special events, and other entertainment corporate companies.
Founded by Monica Alexander, a trendsetting and public relations specialist in Los Angeles, California; the firm's clients receive the most diligent personal service and detail attention in the entertainment industry.
The firm first priority is to provide exceptional PR services. Built on the platform that enthusiasm breeds victory, please be sure that PR Wizzzz Entertainment's publicists are passionate, experience and extremely thorough. These publicists are equipped with the most comprehensive tools in the industry including the latest technology and a proven network of journalists and media executives in the field of music, television, film, sports, special events, government, fashion, performing arts, and other specialize areas to ensure that the press campaign exceed the client expectations.
This agency main purpose is to unite the corporate and entertainment worlds with the focus being on the client's PR needs. PR Wizzzz Entertainment is confidence that as your press consultants we will be attentive to your PR goals as well as being aware of your special needs; these are the qualities that allow us to develop a media campaign that creates real value for your career.
Publicity must have an objective and purpose. The press campaign should help build up the client's career. This media campaign should impress everyone from movie moguls, records producers to video directors; anyone who is in the position to give our clients better coverage and furthers their careers. We apply the highest ethical standards to ourselves and in our clients. This firm does not believe in the kind of exposure that merely gets a clients' name mentioned in the trades, but we are interested in careers and image building publicity.
PR Wizzzz Entertainment is a public relations and special events firm that gets results. We create and implement marketing, advertising, and communications strategies for a wide variety of small to medium sized entertainment organizations. From conception to implementation we serve as an integral member of our client's marketing team.
PR Wizzzz Entertainment initiate new ideas and is committed to being future focus and responsive to entertainment and lifestyle trends; simply put PR Wizzzz Entertainment's drive, talent and entrepreneurial spirit makes this company the perfect choice to identify fresh marketing and public relations opportunities, develop new alliances, along with building our client's presence in the marketplace.
You need us and we need you, so let's work together to our mutual advantage to make a killer media campaign. The entertainment industry is media driven were hawking the sameness is the norm, PR Wizzzz Entertainment can and will offer the creativity and imagination that contest customs and builds momentum while achieving results that will make a difference!