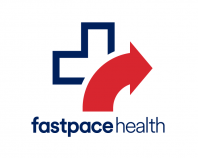 https://fastpacehealth.com/
Status

Private Company

Founded

2009

# Employees

2250

Industries
Company History
Quality Health Care Close to Home
Our commitment to providing quality, affordable and accessible care to underserved communities began on October 7, 2009, with the opening of the first Fast Pace Urgent Care Clinic in Collinwood, Tennessee. Our team realized immediately that small cities and towns need far more than just urgent care services.
Since then, we've been working hard to provide a greater number of rural communities with quality and convenient healthcare services. Today, our company is a network of 170+ healthcare centers in Tennessee, Kentucky, Louisiana, Mississippi, and Indiana that provide services such as urgent care, primary care, orthopedic services, behavioral health, dermatology, and telehealth. We also have expanded our offerings to include on-site lab testing and X-ray capabilities at a number of our clinics.
To better reflect our broad array of services and larger geographic footprint, we became Fast Pace Health in January 2020. Our goal is to address many healthcare needs near where rural residents live and work—on days and at times that are convenient to them. As part of a multi-state network of medical providers, our patients can be seen at any Fast Pace Health location without the hassle of transferring insurance and payment information or medical history. We also offer both in-person and virtual appointments for telehealth and behavioral health.
"Our company was built on an overwhelming desire and commitment to serve rural communities," said Greg Steil, President & CEO of Fast Pace Health. "There simply aren't enough quality healthcare options available to the people living in our nation's small cities and towns. There are too few health clinics. Too little urgent care. Hospitals are closing down. It makes what we're doing more important than ever."
At Fast Pace Health, we know that chronic health conditions have become a major public health issue nationwide and that areas of the country where residents must travel long distances to receive care are in need of options for healthcare. By opening clinics in rural communities, Fast Pace Health is dedicated to helping residents receive the care they need to help them both prevent and better manage conditions such as diabetes, heart disease, and high blood pressure.
"In many cases, we're able to help our patients effectively manage conditions that otherwise would have turned into something much more serious," Steil said.
Each clinic is staffed by people who live in or near the community they serve. We strive to positively impact each community by hiring local people and firms to handle every aspect of our organization. We also support each community we operate in, by joining local civic organizations, sponsoring local initiatives, supporting charitable organizations, and being involved in community events. We also encourage our employees to volunteer to make their communities a better place.
"We remain committed as we grow our company to provide the same personalized service, to take the time to get to know the people we serve and to maintain that same 'small town feel' at all of our health care facilities," Steil said. "We want to be an important part of each community, in more ways than one."
At Fast Pace Health, we want to make rural communities in the heart of our country better by offering the type of quality health care each our patients not only need but deserve.