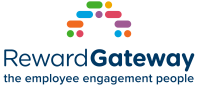 Reward Gateway helps companies engage, motivate and retain people – every day, all over the world. Partnering with over 4,000 companies in 23 countries, we empower more than 6.5 million employees to connect, appreciate and support one another to make the world a better place to work.

Reward Gateway's Employee Engagement Platform helps create a streamlined and centralized employee experience customized for your organization. A flexible platform that empowers HR to choose the right combination of engagement tools – from market-leading reward and recognition solutions, communications, surveys, wellbeing and employee discounts – in order to meet the changing needs of their people and their company. Our unified employee engagement hub supports the overall wellbeing of our client's employees, enriching their talent acquisition, retention and values-driven growth.

Our Client Success Team partners with our clients to create fully branded solutions aligned to your employee engagement goals, and to reflect your unique mission, culture and employer brand to drive the highest levels of platform usage.
Our clients include American Express, Unilever, Samsung, IBM, McDonald's and more.
Status

Private Company