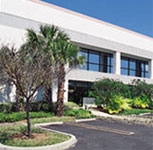 Headquartered in West Palm Beach, Florida, Goldshield Elite distributes quality nutrition products worldwide, throughout North America, Europe and the United Kingdom.
For more than 25 years, it has been our commitment to provide Members with the best in product offerings and a proven process for obtaining financial freedom. Elite prides itself as being one of the most reputable direct to consumer companies in existence today. Our state-of-the-art marketing, customer service and warehouse facilities deliver an unparalelled history of integrity.
Elite is a network marketing company; you won't find our products in supermarkets or on drugstore shelves. Our products are only available directly from authorized Elite Members—part of our worldwide team of independent distributors.
Goldshield Elite is a member of the Direct Selling Association, a national trade association of leading firms that manufacture and distribute goods and services sold directly to consumers. Learn more about the DSA's Code of Ethics at www.dsa.org/ethics.