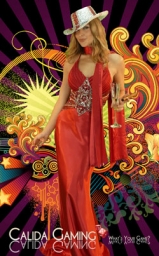 Who Are Calida Gaming?
Calida Gaming are the market leaders when it comes to Comparison of the Online Casino, Bingo, Poker and Sports-Betting industries.
Our Board of Directors have over 25 years of direct experience in the Gambling Industry and have managed both Off Line Bookmaking business and Online Gambling sites. We can trace our history back over four Generations and use this wealth of experience to provide our Players with the very best deals and the safest places to play.
There are many sites who claim to offer the best deals, they do however only offer the biggest list of places to bet, we at Calida Gaming work on a different philosophy and believe we should exclude operators that do not come up to scratch no matter how much commission they may wish to pay us.
You will only ever be shown deals, offers and places to play that meet our very strict guidelines.
Latest News – Arbitration Service
Our extensive "News" section contains hundreds of articles for you and gives you all the latest on gambling bonuses.
We offer a full arbitration service to any Player who has taken one of the offers or products that we promote. This gives our players the satisfaction of knowing they have some level of cover should they encounter a problem.
We must state that our Arbitration service will form a balanced judgment based on all the facts and while we always try and support our players, if the casino is deemed to be in the right and to have acted fairly then that is the decision we would take.
This is vital to ensuring our ongoing ability to work on your behalf with the operators.
Don't Gamble With Your Choice Of Site
Choosing a site to play at can be a daunting task. We ask all our players to take advantage of our service to the full and "Contact Us" by email should there be any information they still require.
We at Calida Gaming take our responsibility very seriously indeed and hope that our player continue to benefit from our experience.