The Chyten Educational Services concept is unlike any other in the tutoring and test preparation industry. Chyten tutors are experienced instructors with Master's degrees and an average of seven years of teaching experience. Each tutor undergoes an extensive selection process, background checks and training in Chyten's proprietary test-taking strategies (averaging 30-100 hours per test certification).

Test Preparation. Chyten teaches innovative strategies for important admissions tests such as the SAT, ACT, ISEE and SSAT, and has received national recognition for the effectiveness and originality of its methodologies. Chyten students experience an average SAT score increase of 274 points.

Academic Tutoring and Study Skills Training. Specialized tutoring is available for most K-12 school subjects, including all levels of math, English, history, science and foreign language. Also, Chyten's proprietary RANDD reading and study skills series transforms struggling students into star students by helping them incorporate advanced study techniques directly into their school coursework.

College Counseling. Chyten's comprehensive college counseling program incorporates goal setting, coursework planning, college visit and interview strategies, application essay strategies, financial aid coaching, deferral and waitlist strategies, and customized services for athletes, artists and scholarship candidates.

Contact the Narberth center at 610-668-8378 or narberth@chyten.com to discover why Chyten is the most exceptional private education company in the nation.
Status

Private Company

Founded

1984

# Employees

7
Company History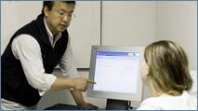 In 1984, Chyten was formed in Massachusetts by company CEO and Founder Neil Chyten, as a local alternative to the impersonal behemoth test preparation corporations. Chyten's founding principle was that all teachers and tutors must have Master's degrees, teaching experience, extraordinary interpersonal and pedagogical skills, and extensive training. In addition to employing only the best teachers, Chyten has created some of the most successful test-taking and study strategies in the industry. Chyten also believes strongly in supporting local communities by participating in fundraisers and community events.

In 2008, Bernard A. Williams opened Pennsylvania's first Chyten center in Narberth, PA, on the Main Line just a few minutes from downtown Philadelphia. The Narberth location adheres to the same high standards that have earned Chyten a reputation for excellence in every community it has reached.