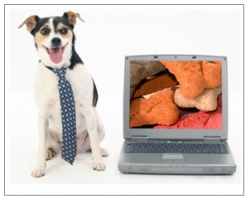 Charleston, SC, August 16, 2008 --(
PR.com
)-- JackFile.com: A new online storage system, launches today, it is a Simple, Secure and a Reliable way to manage your documents. The storage application is based on simplicity and usability. No more file folder storage, this approach allows members to perform Web 2.0 type organizational methods to storing their documents. Using tags and clouds, provides a humanistic way access documents with ease. JackFile.com also adds a sophisticated search search engine that will allow members to locate files with a few keystrokes.
JackFile.com gives members the ability to easily share files securely and reliably with others, all members have to do is know their e-mail address and click share.
Members do not have to worry about files being too large to send. A member may select an account to match their appropriate needs.
Members do not have to worry about sending private business documents or sensitive information via e-mail attachments, with JackFile, they can securely share information to people of their choice.
Go to
www.jackfile.com
to find out more.
###