Gulf Coast Western Participates in Major Natural Gas Discovery in Lafourche Parish, Louisiana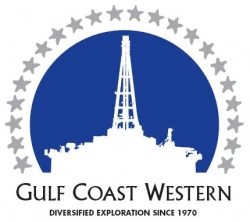 Dallas, TX, August 22, 2008 --(
PR.com
)-- Gulf Coast Western, LLC participated in a significant natural gas discovery in Lafourche Parish, Louisiana.
The Dallas, Texas based exploration and production company made the discovery on the west flank of the Valentine Field in a 3-D seismic controlled closure.
The Eagle discovery well was drilled to a total depth of 11,700' into the Southcoast 3 Sand (Miocene) and encountered 135 feet of net gas pay. Based on preliminary analysis, the Eagle well has potential reserves in excess of 40 Billion Cubic Feet of Gas Equivalent (BCFGE).
"We are extremely pleased with the results from the drilling of the Eagle well and believe it could ultimately become one of the largest producers in the Valentine Field, which is well known for its prolific gas production," stated Matthew H. Fleeger, Gulf Coast Western's President and CEO.
Gulf Coast Western also has large positions in the Euterpe Prospect in Jefferson Parish, Louisiana, the Grosse Isle Prospect in Vermillion Parish, Louisiana, the Brushy Creek Prospect in Lavaca County, Texas as well as a stake in the Blackpoint Prospect in Chambers County, Texas. In addition, Gulf Coast Western has acquired a significant acreage position and will develop a deep Smackover play they control in Mobile County, Alabama later this year.
Gulf Coast Western, a Dallas-based company founded in 1970, is focused on the exploration, development and acquisition of domestic oil and gas reserves.
###
Contact
Gulf Coast Western
Joe Baldwin
1-972-284-0600
www.gulfcoastwestern.com
1-800-284-1782

Contact