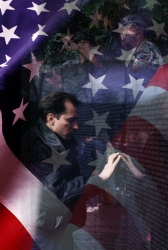 Provo, UT, May 11, 2006 --(
PR.com
)--
LowVARates.com
is excited to be serving the country's military and veteran population. For years VA benefits such as the
VA Home Loan
, have gone unused by millions of eligible applicants primarily due to the fact that Lenders and Banks have not been able to fully understand the requirements needed to get potential
VA Home Buyers
qualified for a VA loan. It was the goal of LowVARates.com to fill this void and they are proud to say they have done so with the realease of their user friendly website www.lowvarates.com.
What is so great about LowVARates.com is that everyone in the real estate and mortgage industry can use this site to better understand VA Home Loans. Realtors can now sleep at night knowing their prospective buyers are dealing with a company that fully understands VA loans. Sellers don't have to worry that a potential VA buyer is not going to close on the loan in time, due to the extra steps required on VA loans. LowVARates is truly a service to this country's
VA Buyers and current VA Home Owners
.
LowVARates.com is not a mortgage company. The purpose of LowVARates.com is to acquire the necessary information for "pre-approving" a potential borrower and forwarding this information on to one or more of their Approved or Preferred Lending Partners. LowVARates.com goes to great lengths to determine that the Lending Partners they use are experienced and more importantly Approved VA Lenders as determined by the Dept of Veterans Affairs.
Low VA Rates urges anyone who could benefit from the tools and information readily available at www.lowvarates.com, to visit the site today. There is not doubt in their mind that this site is leading the way to more VA Home Ownership!
###