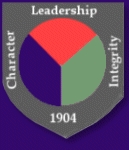 Laurinburg, NC, September 30, 2008 --(
PR.com
)-- Laurinburg Institute has announced the appointment of former NBA and All-ACC player, Jerrod Mustaf, as their new Director of Athletic Development. Laurinburg is America's oldest historically African American boarding and prep school.
Mr. Jerrod Mustaf, a former 1st round NBA draft pick of the New York Knicks in 1990, played for the Phoenix Suns in the NBA Finals in 1993. Mr. Mustaf concluded his professional playing career in Europe by winning 2 European championships. After retiring from basketball, he founded the Street Basketball Association, LLC. Currently, Mr. Mustaf is the CEO/President of Street Basketball Association, Sports Ambassador for the Republic of Gambia in West Africa and is a consultant for the Nigerian National Basketball League.
Coach Mustaf will continue Laurinburg's tradition of graduating exemplary student-athletes and producing outstanding college and pro recruits in basketball. He will also expand the athletic program in future years to include; golf, track, soccer, tennis and baseball. Mr. Mustaf will execute an athletic development campaign for the improvement and modernization of the campus and athletic facilities needed to support the school's expanding sports programs.
"I will expand the successful Laurinburg Institute athletic program using the model of Washington, DC's DeMatha Catholic High School where I played and learned from my legendary coach and mentor Morgan Wootten," stated Mustaf. "We expect to attract to Laurinburg the most talented student athletes from around the globe and to retain highly qualified coaches who care about the development of kids in their respective sport." Coach Guy Ikpah, a former Oklahoma State Final Four player and Nigerian National Team player, has been retained to coach basketball along with Todd Beaman. Additionally, Mustaf will interview two former NBA guards for the basketball coaching position of the prep team.
Laurinburg Institute founded in 1904, at the behest of prominent African American educators, Dr. Booker T. Washington and Mr. William J. Edwards, touts among its diverse, legendary alums jazz legend John Birks "Dizz y" Gillespie, basketball greats Sam Jones, Charlie Scott, Earl "the Goat" Manigault, (former #1 NBA pick), Chris Washburn and Jimmy Walker; baseball's Wes Covington, Bermuda's 1st Black Premier Sir John Swann and one of North Carolina's earliest black state legislators, Dr. Joy Johnson.
Laurinburg Institute's "Tigers" basketball program has produced a cadre of current NCAA talent. However, it was the historic and most remarkable occasion to see four (4) players from this one high school line the roster of the 2008 Men's Final Four Championship for University of Memphis coach John Calipari. Four (4) Laurinburg graduates this season will once again be featured on the University of Memphis team.
###