New Service Helps Webmasters Find Authoritative Backlinks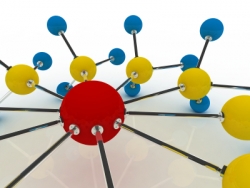 Seattle, WA, October 20, 2008 --(
PR.com
)-- Backlink builder, a new service from backlink expert Angela Edwards, backlinks client web sites from high Page Rank Authority sites, pushing them up into the first page of search engine results.
"Thanks to the way search engines work, based on peer links, the importance of a web site grows as it is linked more and more from other sites of authority and reputation," says Angela Edwards of Angela's Discount Market. "Our backlink builder service assures webmasters that their web sites are linked extensively, so that they show up high on search results."
This effective, efficient backlink builder service (available online at
http://www.angelasdiscountmarket.com/backlink_builder.html
) is the lowest-priced service of its kind available on the Internet. The service provides backlinks from web sites of great authority, especially those in the .edu and .gov domains.
"Using the backlinks from web sites that I got from your DoFollow membership is definitely one of the tactics I used to drive my pages onto the front page," says Melanie D., a satisfied webmaster. "That membership fee is the best $5 I spend on my business every month!"
###
Contact
Backlink Builder
Angela Edwards
360-580-5494
angelasdiscountmarket.com/backlink_builder.html

Contact