American Right of Way Associates Opens Haynesville Shale Office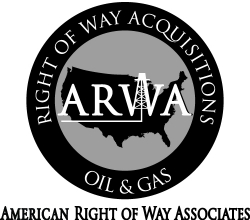 Shreveport, LA, October 21, 2008 --(
PR.com
)-- ARWA (American Right of Way Associates) announced today that they opened their Haynesville Shale office in downtown Shreveport, Louisiana. American Right of Way Associates is the subsidiary company of Texas Right of Way Associates (TRWA, Inc) based out of Fort Worth, Texas. ARWA, a right of way acquisitions firm and in conjunction with "The Barnett Shale Training Center" will be offering Training Classes in "The Haynesville Shale Training Center" The training classes include Right of Way Acquisitions, Land Title Research and In The Field Training for the next generation of Right of Way Agents," says, Don Valden, CEO of TRWA, Inc.
ARWA with statewide capabilities will also provide Mineral Leasing Landmen, preliminary design survey, ALTA/ ASCM As-built, oil and natural gas pipeline alignment route and right of way surveys, construction staking and many other phases.
When Valden was asked why ARWA wanted to get into the Haynesville Shale leasing, right of way acquisitions and land survey, Valden answered "I have worked in the state of Louisiana for half of my 27 year career in oil & gas and have developed new techniques and negotiation skills for the past 5 years in the Barnett Shale play that has helped our energy clients acquire some of the toughest right of way in urban areas as well as rural areas. Also, with our in-house land survey division and pipeline construction division, ARWA is a turn-key service company which makes us unique, more efficient and accountable to our clients."
ARWA's President, Ted Valdez, says "The Haynesville Shale is very similar to the Barnett Shale and will have similar obstacles as the Barnett". Valdez also said "ARWA has the understanding of what our clients need in this type of play because of our experience in the Barnett Shale the last few years".
American Right of Way Associates, Inc. is a full service Professional Right of Way Acquisition firm dedicated to serving the needs of the Oil & Gas industry and the Energy Companies currently working in the Haynesville Shale play and the Barnett Shale play.
American Right of Way Associates, Inc. has over 27 years experience in the Oil & Gas Industry and 5 years experience in the Barnett Shale.
American Right of Way Associates, Inc. is the only right of way acquisition firm conducting professional training classes for future Right of Way Agents and Land Title agents.
###
If you'd like more information on pricing, or to schedule a meeting/interview with Don Valden, call 817-361-8839.
Contact
American Right of Way Associates
Don Valden
817-361-8839
www.americanrightofway.com

Contact