Upside of a Downturn
The need to cut costs creates a push to consider alternative solutions. The FoQus Coaching program by Quality Track International is a flat-rate, unlimited one-on-one coaching program for reservations agents that will lower costs and improve performance.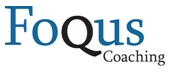 Ft. Lauderdale, FL, November 21, 2008 --(
PR.com
)-- One upside from a softening economy is that when it comes to expenses and costs, everything is on the table. Take for example the practice of hiring outside trainers for classroom style training sessions.
"Bringing in a trainer to spend a day or a half day training reservation agents once or twice a year is expensive and ineffective when you consider the alternatives." says Don Bundock, CEO of Quality Track International.
Consider the downsides of such classroom style training:
It is very expensive.
It is very time intensive creating staff scheduling obstacles.
Offers no real meaningful or consistent follow up or ongoing reinforcement of the lessons.
It does nothing to bring new-hires up to speed.
One alternative is computer-based learning, but that too has shortcomings:
It is impersonal.
Computers can provide information, but they are not very good at listening to determine if the lesson has sunk in.
Role playing with a computer isn't that helpful unless your customers are computers.
Bundock says "Quality Track is pleased to introduce The FoQus Coaching Program which provides unlimited, individual, one-on-one personalized telephone coaching for reservation agents."
It works like this:
The portions of the reservation process that individual agents have challenges with are tracked by mystery shopping.
A live, one-on-one coaching session is scheduled for agents based on their needs.
Personal coaching sessions, lasting an average of 15 minutes are conducted with the agent
Flat-rate pricing:
$199 per year per agent for unlimited, personal one-on-one telephone coaching. Coaching sessions are conducted as often as needed based on the mystery shop performance by the individual agents. FoQus Coaching is fully transferable to accommodate agent turnover or new hiring.
To view a brief multimedia presentation on the features and benefits of FoQus Coaching please visit
www.QualityTrack.com/Promo/FoQus
About Quality Track International, Inc.: Quality Track International, established in 1998, is a leading worldwide provider of performance enhancement services to the hospitality industry. In addition to the FoQus Coaching, they provide a full range of mystery shopping services plus PCI Compliant Call Center Monitoring.
For more information contact: Mr. Donald Bundock, CEO, Quality Track International, Inc., at (416) 693-5426 or by e-mail at Don.Bundock@QualityTrack.com
###
Contact
Quality Track International Inc.
Don Bundock
416 693 5426
www.qualitytrack.com

Contact