Smart Marketers Emulate Obama Marketing Campaign and Cash in on Economic Crisis: BrandU Reveals Downturn Economy Serves Opportune Platform for Businesses to Thrive
During a spiraling economy, smart marketers are beefing up their marketing after witnessing the success of President-elect Barack Obama's flawless marketing campaign. Business expert Vito Montone stresses that while a recession creates opportunities for entrepreneurs, they must focus on bold, strategic marketing steps. To avoid making critical marketing mistakes, Montone uses a scientifically backed process on his clients. Learn more about BrandU's Business Profit System at www.BrandU.com.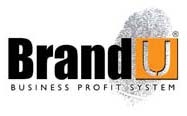 Los Angeles, CA, November 27, 2008 --(
PR.com
)-- While the world today is running for the hills from the economic crisis that has seemed to have plagued the country, smart marketers are enthusiastically jumping at the rare opportunity to cash in by beefing up their marketing efforts after witnessing the success of President-elect Barack Obama's flawless marketing campaign.
"It's an interesting dichotomy," commented conscious business expert and BrandU co-creator Vito Montone. "For most entrepreneurs and small business owners, their natural instinct is to cut back on spending during an economic downturn, when in fact; smart entrepreneurs are doing just the opposite and seeing a growth in sales as a result."
Headline after headline in business magazines of today highlight that the most successful business gains are attained the fastest when economic times are the most challenging, and the Obama campaign was no exception. While it does not go unnoticed that an extensive marketing budget backed the new President-elect's campaign, smart Internet marketers are emulating Obama's social media and viral marketing campaigns that can be tapped into with little to no marketing dollars.
While Montone agrees that businesses cutting back on their marketing leaves more room on the playing field, he stresses that one must be careful when playing the game. While a recession creates unique opportunities for entrepreneurs to jump ahead of established businesses, they must take bold, confident, strategic marketing steps or it can backfire.
"In today's world of marketing tactics, this makes it harder to see a clear strategic path to real results," said Montone. "In good times weak marketing can get you by, but in bad times weak nonstrategic marketing will kill your business."
While smart marketing is imperative in a looming economy, Montone says there's a formula, and when applied correctly, works every time for optimal business. He uses a scientifically backed process on his clients before they even think about selling their products and services. The BrandU Business Profit System takes entrepreneurs through a progressional three stage process culminating in taking one's brand out to market reliably ad sustainably.
"A quick fix this is not; but it's a sure thing," boasted Montone. "And in today's current economic environment, a sure thing is a welcomed relief."
With success story after success story of thousands of satisfied business owners, the co-creator of BrandU® says these processes can be applied to any business of any size whether products or services, online or bricks and mortar.
To learn more about BrandU's Business Profit System and how to apply it to your business in a downturn economy, visit www.BrandU.com.
About BrandU®: BrandU® is the creator of the world's only process-based, results-driven, Integral approach to business creation supporting entrepreneurs from idea, to brand to market.
###
Contact
BrandU
Gina Romanello
800-457-9713 ext. 205
www.brandu.com
562-912-7176

Contact