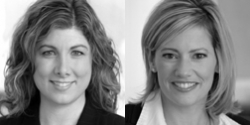 Chicago, IL, December 09, 2008 --(
PR.com
)-- "What happened to me? This is a question I hear a lot," says Joyce Marter, LCPC and co-founder of Urban Balance counseling and therapy practice in Chicago.
Adds Lori Hall, LCSW and the other UB co-founder: "Many people feel guilty doing things for themselves, or even taking a day without 'accomplishing' anything."
If you mix in day to day stress to the rigors and stresses of the holiday season, the normal stresses of life can seem unmanageable. Marter counsels that people should be aware particularly during the holiday how frequently undervalued and how important their emotional health is. She says: "It's important not only to themselves but to all their most important relationships."
Hall adds that stress is a depleter. "My analogy is, the well will run dry eventually. If we are constantly pulling water from the well, ie, giving to everyone else before ourselves, consequences will manifest themselves."
Hall says that at their Chicago therapy practice she frequently helps focus clients on creating a unique self care regimen. "For one person self care might mean a long hot bath, while for another might be hiking or biking a rigorous course," Hall says. "The important thing is to determine what makes you happy and pencil in time to do it regularly."
Marter says when her clients are confronted with stress she tries to help them find the space to reclaim their true self. "People give so much to the relationships in their lives that a healthy sense of self identity can begin to wear down." Marter adds that committing to counseling can yield real tools that save time and energy in stressful situation like the holidays.
For those who have never been to a counselor before, Hall says that the primary focus should be on the clinical match between the client and the therapist. Make sure to research the therapist's areas of specialty, as well as their training and credentials. It is recommended to ask for a 10 minute complimentary consultation with the therapist prior to setting up an initial appointment. This gives the client the opportunity to decide if they would feel comfortable continuing with counseling.
Marter adds, "A good counselor will conduct a structured assessment to help guide the goals of the therapy. Most importantly you need to carve out time to spend on a commitment to the process."
Finally, not enough people know that top Chicago counseling services like Urban Balance llc are available on many health insurance policies. Clients pay a co-pay, but psychotherapy practices like UB have their own billing department, which can be instrumental in keeping counseling affordable.
The entire Urban Balance Chicago office wants to wish their fellow Chicagoans a happy holidays and to say: Take time for you. If you feel you could use some good tools to conquer stress and create your true self, Urban Balance counselors are available and the intake process is confidential and efficiently done by their professionally trained (and real nice) intake specialist.
For contact information:
urbanbalance.org/chicago
.
###