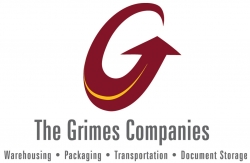 Jacksonville, FL, January 12, 2009 --(
PR.com
)-- The new offices will also serve as the nerve center for Grimes Trucking Company, Grimes Transportation Brokerage, Grimes Warehousing Services and Grimes Packaging Services.
"This expansion is a direct result of our exceptional growth," noted Grimes President Michael O'Leary. "And that growth would not be possible without the continued trust of the clients we serve. In today's tightened economy we remind ourselves everyday that our clients have a choice when it comes to selecting a supply chain management partner. We make absolutely certain we reward their choice through exceptional service and by meeting their growing needs at every turn. Our new facility will help us to do that better than ever."
The 100-acre parcel upon which the new Grimes headquarters sits is also set to undergo landscaping and parking lot improvements. Additional development of the IL zoned property is also under consideration.
The former facility at Ellis Road on Jacksonville's west side will remain operational with 200,000 square feet of warehousing space and will house the corporate offices of FileSafe, a Grimes subsidiary that offers document management and storage services.
TGC, a Jacksonville, Florida based company, currently operates both public and contract warehouses in Florida and Maryland. As a single-point solution for logistics and supply chain needs, TGC provides warehousing, transportation and packaging services to its clients. FileSafe, Inc., a wholly-owned subsidiary of TGC, offers document storage services to businesses in Northeast Florida.
###