Here is the List of the Leading Search Engine Friendly Web Design Firms for July 2006 from topseos.com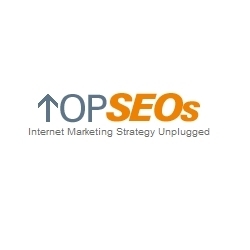 Plymouth, IN, July 05, 2006 --(
PR.com
)-- topseos.com has just released its most recent list of the best Search Engine Friendly Web Design firms, consultants and services. Over the years, the website has become a reliable and accurate resource for all the information on internet marketing vendors. As in the past, the July 2006 list also takes the hassle out of researching and selecting Search Engine Friendly Web Design firms.
Since it was established in 2002 by e-venturers, the objective of topseos.com has been to provide the search engine marketing industry and companies with a singular source for researching internet marketing vendors. At the same time, topseos.com has grown to become the reliable place for internet marketing and service providers to showcase their services.
The fact is that internet surfers do not have the patience, or the time, to deal with ineffective websites. It happens so often that a website is difficult to navigate because of its layout and design. It is not always true that complex designs are novel and attractive. It is important to have a novel design and layout to grab visitors' attention but at the same time it has to be user friendly. A website that does not present its information usefully is pointless.
That is to say, a perfect website has more to it than adequate and appropriate content. Design is key in a website, which is, after all, a visual mode of communication. Oftentimes, websites can lose traffic and potential customers merely because the site is difficult to navigate i.e.: does have a user friendly layout. The solution being: search engine friendly web design. Through search engine friendly web design the site will be constructed in such a way that search engines are able to locate is easily. Being search engine friendly directly relates to prospective clients.
Here's the list of the top 5 Search Engine Friendly Web Design firms that have been selected for July 2006:
1. 4guys.com – Texas
2. red : rain Solutions - India
3. ecisive.com – Florida
4. Oxidev Interactive – Florida
5. Deepblue.com - Georgia
The reputation of the research conducted by topseos.com vouches for its integrity. A rigorous selection process determines the top 5 candidates. The selection of the candidates is based on the following criterions:
• Competitive advantage
• Superior services and pricing
• Customer and technical support
• Response to client problems
• Innovations that set it apart from the competition
• Web design, development, and usability
• Link development
Firms that specialize in Search Engine Friendly Web Design and wish to be considered for the topseos.com rankings can complete an application by registering as a service vendor and applying for rankings at:
http://www.topseos.com/option,com_register/task,providerRegister/
Want to research and evaluate internet marketing firms?
Visit them at
www.topseos.com
Company Contact:
topseos.com
Bill Peden
866-237-8704
service@topseos.com
www.topseos.com
###
Contact
topseos.com
Bill Peden
866-237-8704
www.topseos.com

Contact