The Grimes Companies Launches New Subsidiary Focused on Providing Transportation Brokerage and Supply Chain Management Services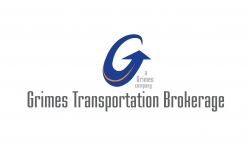 Jacksonville, FL, July 07, 2006 --(
PR.com
)-- The Grimes Companies Inc. (TGC) announced today that its newest subsidiary, Grimes Transportation Brokerage Inc. (GTB), is offering domestic and international transportation brokerage and supply chain management services. GTB is focused on offering value driven solutions and proactive supply chain management to shippers worldwide. "Our goal is to present our clients with a service solution that requires no follow-up or management on their part. The value we offer is found in allowing the client to be free to focus on other business needs, never worrying about whether the freight is being handled properly and promptly," said Michael O'Leary, President of TGC. Initial client reaction has been overwhelmingly positive and as a result the company's performance has far exceeded the original projections.
Paul Dupre, senior executive at GTB stated, "We are in a unique position to blend the non-asset based management services offered at the brokerage, with the asset based solutions offered by our sister companies, Grimes Warehousing Services, Grimes Packaging Services, and Grimes Trucking Company. Our roots in asset based supply chain management give us the ability to fore-see potential operational issues and plan around them; as a result our clients enjoy seamless supply chain management services and consistent performance."
The GTB approach to client service requires dedicating a Transportation Coordinator to each account. Their focus is to monitor and optimize the supply chain while ensuring uninterrupted service and consistently high quality. As a result of this highly focused service the company is expected to employ four Transportation Coordinators over the next twelve months.
The Grimes Companies, through its subsidiaries, operates both public and contract warehouses in Florida and Maryland, as well as providing transportation and packaging services to its clients. A subsidiary of The Grimes Companies, FileSafe, Inc., offers document storage services to businesses in Northeast Florida.
###
Contact
The Grimes Companies
Candy Barker
800-881-9505
www.grimescompanies.com

Contact