The Features & Benefits of Outsourced Marketing Solutions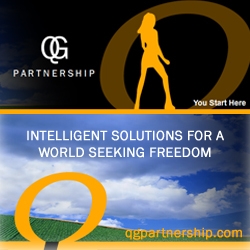 Tampa, FL, July 11, 2006 --(
PR.com
)-- Securing branding and an image that is tailored to your target market can be a challenge in today's competitive marketplace. An outsourced marketing solution can be the answer for companies who are looking for a team of professionals to further their cause at a cost-effective price. QG Partnership (www.qgpartnership.com) is a full-service outsourced marketing solution providing marketing, website development as well as search engine optimization and search engine marketing.
The two primary features and benefits of outsourced marketing solutions are:
1. Cost effective: By booking full-time or part time hours, you receive the talents of qualified professionals without worrying about sick time, taxes, or the salaries involved with having to hire each individual skill set.
2. Efficient: An outsourced solution provides access to individuals with expertise in marketing, branding, web development, business development, search engine optimization and print media - each at your fingertips helping your business grow. Because each company and organization is unique, the individuals within the marketing team will step forward with the particular needs that you have.
QG Partnership - www.qgpartnership.com, a Tampa Bay, Florida marketing, website design and search engine optimization firm offers an outsourced marketing solution for companies who want to take advantage of a team of marketing professionals and the many features and benefits hiring an outsourced marketing team can provide.
"We created the outsourced marketing solution because we found that so many of our clients were in need of so many different aspects of what we provide, that booking them for full-time and part-time hours allowed us the ability to know their business and provide them with a more cost effective alternative, maximizing the impact we could have on their company or organization." comments Christina Snell, Senior Partner of QG Partnership.
"What makes QG Partnership www.qgpartnership.com unique is our focus on generating revenue with a business consultative edge and approach. We assist clients by identifying what makes their services and products unique, and then look for additional avenues for creating opportunity. A good outsourced marketing solution is one that works with your company, like an extension of it, rather than a separate entity."
As a business owner, before you contact an outsourced marketer, think about what makes your organization unique and understand your differential. Learn what the competition is doing and find new ways to generate revenue. Sometimes, your perceived competition is not necessarily your main competition or your net competition, so having professional marketers working with you can help provide insights and new ways of viewing your industry.
Christina Snell continued, "An effective outsourced marketing solution also needs to become instant experts in your industry, so be prepared for many questions about your processes and how you currently capture your market. They'll be looking to find out if there are ways that you can streamline procedures and create efficiency within your internal infrastructure as you prepare to grow your company."
For more information about marketing, business development, corporate identity, website design, search engine optimization and search engine marketing, contact:
QG Partnership
2511 W. Swann Ave. Suite 201
Tampa, FL 33609
phone: 813.642.6822
info@qgpartnership.com
www.qgpartnership.com
###
Contact
QG Partnership
Christina Snell
813.642.6822
www.qgpartnership.com

Contact