Futurist Author, Ron Palmer, Predicts that within Five Years IT Service Management will be a Popular Academic Discipline in Major Universities across the Nation
He claims that most of the pieces are in place and many dedicated professionals are actively promoting and supporting this idea.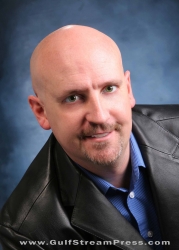 Dallas, TX, July 12, 2006 --(
PR.com
)-- IT Service Management, commonly discussed in relation to the IT Infrastructure Library® (ITIL®), is a phenomenon that is sweeping corporate America. The 'it Service Management Forum' (itSMF), a user's group for implementers of IT Service Management is experiencing impressive growth. IT Service Management has gained a foothold in academia at the University of Dallas Graduate School (UD). UD is known for its focus on the working professional providing relevant education and a fully accredited curriculum.
Ron Palmer claims that "those IT organizations able to define measurable IT services that deliver business value to their clients will survive and thrive in a changing market. Those that can't or won't deliver value will become subject to ever increasing micromanagement and dissatisfaction from the business. Universities that produce graduates versed in service delivery and 'aligning IT with business value' will find their graduates in high demand."
There is a well defined body of knowledge in the ITIL books, in project management disciplines, in IT auditing standards such as CoBiT and ISO/IEC 20000, and in quality measurement tools such as Six Sigma. The quality concepts and customer focus required for Service Management success are well documented, and proven by companies such as Toyota, GE, and Fuji. It remains for Academia to pull all of these pieces together, make reasonable adjustments for the uniqueness of IT, and weave them into a meaningful IT Service Management programs.
Efforts are underway by the itSMF Academia sub-Committee, chaired by Alex Hernandez and Jack Probst, to facilitate entry for universities interested in developing an IT Service Management program. The work of Alex Hernandez, Sue Conger, Ron Palmer, and others creating the Graduate Program in IT Service Management at the University of Dallas has been leveraged in the 'Masters ITSM Academia Readiness Kit.' This kit provides much of the structure and information required to get an academic program off the ground. The committee has worked diligently to provide this valuable resource to universities seeking a start in IT Service Management.
Most of the major IT companies (Microsoft, IBM, HP) have ITIL initiatives and consultants. Recruiters are scrambling to find individuals with ITIL credentials. Consultants with ITIL Service Manager Certification and proven experience are eminently hirable. There are several trends driving this phenomenon that do not show signs of relenting most significantly; increased demand for IT alignment with business strategy, increased need to make IT operational expenditures relevant, and increased complexity of business and technology solutions. The demand these trends create for well educated IT Service Managers is only going to grow and disjointed efforts at providing these capabilities will be insufficient.
According to Ron, "Producing world class IT engineers is no longer sufficient to meet the needs of the 21st century economy Academia and Industry must also produce world class IT Service Managers who can implement and manage complex business and technology solutions in response to market demands."
Ron Palmer, Futurist Author, is available as a media resource and speaker on the topic of IT Service Management (ITSM) and on the IT Infrastructure Library (ITIL). He teaches accredited ITIL Foundations courses, presents the value of ITIL and ITSM to executives & senior managers, and assists clients overcome ITSM hurdles. Ron can be reached at www.GulfStreamPress.com or MediaRelations@GulfStreamPress.com.
The itSMF Academia website can be found at: http://www.itsmfusa.org/mc/page.do?sitePageId=29059
The University of Dallas Graduate program in IT Service Management can be found at: http://www.thedallasmba.com/itsm/
###
Contact
Gulf Stream Press
Ron Palmer
214.256.5892
www.GulfStreamPress.com

Contact