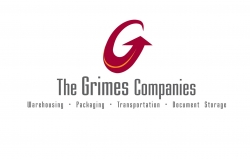 Jacksonville, FL, July 24, 2006 --(
PR.com
)-- The Grimes Companies (TGC), one of Northeast Florida's fastest growing logistics and supply chain support companies, is positioning for its next phase of expansion by opening new opportunities for talented logistics specialists. The Jacksonville based company will continue to focus on the development of managers and supply chain specialists capable of delivering valuable services to its clients.
TGC will also be looking outside the company for energetic industry professionals. "By coupling a widening array of supply chain support services, such as transportation brokerage, contract packaging, reverse logistics, etc., with our historical core offerings of distribution and asset based trucking services, we positioned the company to provide the maximum benefit to clients looking for a single-point solution for their supply chain needs. We are hiring some of the most talented people in the industry to support our clients and continue to expand on our value proposition," commented Michael O'Leary, the company's president while discussing the company's growth strategy.
TGC has experienced explosive growth over the last twenty-four months, with sales for the first half of 2006 over seventy percent higher than the same period last year. TGC expects to follow a similar trend over the next four quarters, with expansion into a third market in the next twelve-months. The company currently employs eight-five people in the Southeast and Mid-Atlantic, having expanded into Baltimore Maryland during the fourth quarter of 2005.
The Grimes Companies operates both public and contract warehouses in Florida and Maryland, as well as providing transportation and packaging services to its clients. A subsidiary of The Grimes Companies, FileSafe, Inc., offers document storage services to businesses in Northeast Florida.
###