The topseos.com List of the Leading Press Release Distribution Firms for August 2006 is Here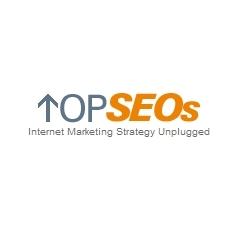 Plymouth, IN, August 01, 2006 --(
PR.com
)-- topseos.com has just published its most recent list for August 2006 with the leading Press Release Distribution firms, consultants and services. Ever since it was established, topseos.com has been gaining popularity as the reputable resource that has all the essential information needed when choosing Internet marketing vendors. This list by topseos.com aims at making research and selection Press Release Distribution as easy as possible.
topseos.com was founded in 2002 by e-ventures, and since then the aim of the website has been to uphold its status as the single source of information for search engine marketing industry and companies to research Internet marketing vendors. The website provides a platform for Internet marketing and service providers to showcase their services.
The power of the press release is often underestimated. There is a lot more to press release distribution than the simple act of dealing out press releases to various media outlets. The power of press release distribution is realized when it becomes a system for professionals in a different industries to boost their media exposure. The fact is that all businesses need to first seek out and then promote their newsworthy elements. It is essential for businesses to develop a press release strategy that is aligned with their marketing communications.
The chosen websites have both free and paid services that enhance customer contact. With the assistance RSS feeds, News Syndication and, without doubt, the website of the company, the press releases reach a number of journalists, other websites and trade publications. Contacting individuals who are interested or have stakes in the business is an essential aspect of the PR system.
Here's a list of the top 5 Press Release Distribution firms that have been selected for August 2006:
1. PR.com- New York
2. 24-7pressrelease.com – Canada
3. PR Leap – USA
4. PR Web International, Inc. - Washington
5. eReleases (MEK Enterprises LLC) - Maryland
The popularity of the list vouches for its credibility. The top 5 candidates are chosen based on a rigorous selection process. The selection of the candidates is based on the following criterions:
• Distribution of content
• Customized edit options
• A sound database
• Feedback mechanism after edits
• Range of pricing options
• Components of the press release
• Overall efficiency
• Overall performance
Firms that specialize in Press Release Distribution and wish to be considered for the topseos.com rankings can complete an application by registering as a service vendor and applying for rankings at:
http://www.topseos.com/option,com_register/task,providerRegister/
Want to research and evaluate internet marketing firms?
Visit them at
www.topseos.com
###
Contact
topseos.com
Bill Peden
866-237-8704
www.topseos.com

Contact