Detox Your Wardrobe - Why You Should Buy Organic Clothing
Jonano offers value added benefits without the environmental cost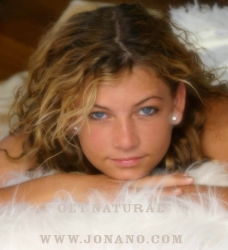 Pittsburgh, PA, July 30, 2006 --(
PR.com
)-- Everyone needs clothes. They shelter us from the elements and define our personal style. Jonäno offers information on organic clothing and new bamboo fabric alternatives that offer value-added benefits without the environmental cost.
DID YOU KNOW?
• A cotton t-shirt blended with polyester can release approximately one quarter of its weight in air pollutants and ten times its weight in carbon dioxide. Each organic fiber t-shirt you buy eliminates the use of 150 grams of agricultural chemicals. It takes approximately one pound of chemicals to grow three pounds of conventional cotton, while organic cotton is grown chemical free.
• Bamboo is a natural, renewable resource that can be made into easy-care fabrics. Made of the cellulose extracted from managed bamboo farms, this elegant eco-fiber is manufactured using a non-toxic process which spins buttery-soft machine washable fabrics. Bamboo grows very quickly and does not require fertilizers or pesticides. Jonäno manufactures only authentic spun bamboo of the highest quality and strength. It is comfortable, breathable, and kills bacteria that causes odor. The jonäno ecoKashmere™ line of base layer protective apparel feels like silken cashmere next to the skin, and will wick moisture at twice the rate of conventional cotton.
• Certified organic cotton is cotton grown without the use of harmful pesticides, herbicides or artificial fertilizers. It is also free of formaldehyde finishes. Organic cotton wears well and is extremely breathable, unlike synthetics that pill, emit static electricity, prematurely age and trap perspiration. Non-organic cotton is commonly portrayed as natural, yet it is highly cultivated and processed which contaminates groundwater and ultimately drinking water, poisoning the food chain.
• Most people suffering from skin dermatological conditions can comfortably wear garments made from organic fibers such as organic cotton or bamboo. Depending on your level of skin sensitivity, you may need to wear hypoallergenic, dye-free clothing. Bamboo Fabric is naturally antimicrobial, and will not harm those with skin sensitivities. No chemicals have been added to achieve this value added benefit. For shipping, jonäno wraps unpackaged garments in unbleached tissue paper to protect them from residues that might rub off from shipping boxes and shipping envelopes.
• Natural and organic fiber clothing are processed with as few chemicals and harmful impact on the environment as possible. By purchasing natural and organic fiber clothing you are supporting environmental causes. By purchasing sustainable clothing that reduces environmental impact, clothing that supports and nourishes the earth and the lives of all people involved in the process of growing, manufacturing and distributing the clothing, you also support the principals of Free Trade worker conditions, earth and animal welfare.
• The Fair Trade Federation, FTF, is an association of fair trade wholesalers, retailers and producers whose members are committed to providing fair wages and good employment opportunities to economically disadvantaged artisans and farmers worldwide. Jonäno supports and follows the principals of the FTF. By adhering to social criteria and environmental principles, Fair Trade Organizations foster a more equitable and sustainable system of production and trade that benefits people and their communities
Written by Bonnie Siefers
Owner/Designer
www.jonano.com
Comfort with Benefit™
A division of Sami Designs, LLC
Copyright 2006 Sami Designs, LLC All Rights Reserved.
ecoKashmere trademark application pending.
Comfort with Benefit trademark application pending.
Headquartered in Pittsburgh, PA, Jonäno™ is one of the few scrub companies on Earth specializing in eco-friendly fabrics and sustainable business practices.
Contact: Bonnie Siefers
jonäno
Phone: (724) 935-9753
Fax: (724) 935-9753
2582 Wexford Run Road
Wexford, PA 15090
www.jonano.com
###
Contact
jonano
Bonnie Siefers
724-935-9753
www.jonano.com

Contact