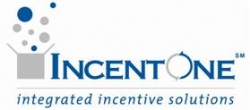 Lyndhurst, NJ, June 11, 2009 --(
PR.com
)-- Michael G. Dermer, a nationally recognized expert on the use of incentives to reduce health care costs, has received a prestigious appointment as Senior Fellow at the Jefferson School of Population Health at Thomas Jefferson University in Philadelphia, Penn. Mr. Dermer is the President, CEO and co-founder of IncentOne, a leading provider of technology-driven incentive solutions designed specifically to reduce costs, increase productivity, and contribute to health and lifestyle change improvements. Under Mr. Dermer's leadership, IncentOne identified the need for incentives in the health arena in 2001. Since then, he has been guiding health plans, partners and employers in how to use incentives to deliver cost reductions.
"We are very pleased to welcome Michael Dermer into this prestigious group of leaders as we build our new school together", says Dr. David B. Nash, MD, MBA and Dean of the Jefferson School of Population Health at Thomas Jefferson University.
"I am greatly honored at having received this senior fellow appointment at Thomas Jefferson University", says Michael Dermer. "I look forward to working with Dr. David Nash on various JSPH initiatives in efforts to foster communication and collaboration with leaders in the fields of population health, quality and safety."
Mr. Dermer is the author of numerous articles in the health areas for publications including Benefit and Compensation Solutions, Managed Care Executive, and AHIP Publications. Mr. Dermer is also a frequent speaker at health industry events and associations including the Disease Management Association of America, the Disease Management Colloquium, World Health Care Congress, World at Work, the National Association of Manufacturers, and The ERISA Industry Committee.
About IncentOne
IncentOne is the leading provider of incentive solutions to the health community. IncentOne's proprietary technology and integrated incentive solutions are used by clients representing more than 75 million individuals to drive health care cost reductions. IncentOne combines its solutions with its industry leading data on the performance of incentives, knowledge and expertise in incentive program design and execution. IncentOne's customers are national and regional health plans, health partners, employers, benefit administrators, and pharmaceutical companies including the nation's foremost thought leaders such as WellPoint, CIGNA, Kaiser and more than 15 Blue Cross Blue Shield health plans. IncentOne's passion is to drive success for its customers and the broader mission of changing the health care system "one activity at a time." For more information, visit www.incentone.com.
###