Wear your Values: Eco-Chic Fashion
Organic clothing is the fall fashion trend in natural fibers like bamboo, hemp linen and organic cotton.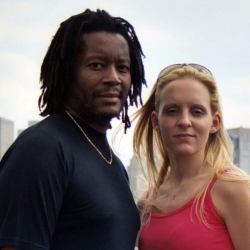 Pittsburgh, PA, August 20, 2006 --(
PR.com
)-- It seems that environmental awareness is literally in fashion these days.
From EDUN, the designer organic clothing line offered up U2's Bono, to the organic basics in American Apparel's Sustainable Edition, it seems that designers are bringing the organic movement into mainstream when it comes to fashion.
For Jonäno owner and designer Bonnie L. Siefers, the decision to go organic was, well, only natural. A Pittsburgh native, Bonnie has over a decade sales, design and manufacturing experience, but her interest in apparel design began as a child. She learned to sew both from pattern and freeform taught by her mother. Developing her own unique style, she created the designer eco clothing line, jonäno, a collection of luxurious boutique clothing to uplift the senses and help preserve the unique planet we call home. "I believe that you can be fashionable and environmentally conscious at the same time. There is a growing expectation from consumers that garments must do more than just clothe them," Bonnie adds, "Eco fabrics contribute to a consumer feeling fresh and clean, and they do wonders for one's comfort and self confidence."
Eco-fashion clothing causes less of a strain on the environment, while at the same time providing the wearer with the Comfort with Benefit™ unique to luxurious organic and natural fibers. The ecoKashmere™ collection is timeless, offering basic wardrobe staples in eco-chic fabrics that you will reach for time and time again.
The nonprofit Sustainable Technology Education Project (STEP) defines eco-fashion as clothing "that takes into account the environment, the health of consumers and the working conditions of people in the fashion industry." Clothes and accessories that meet such criteria are often made using organic raw materials, such as cotton, bamboo and hemp grown without pesticides.
Jonäno™ fabrics are manufactured primarily from sustainable raw materials such as organic cotton, bamboo and hemp. Wherever possible, jonäno™ chooses to create garments that are sustainably-made with the quality craftsmanship you desire. We use non-reactive dyes and natural fibers to create our eco-chic color palette. Eco-fabrics are safe and natural choices for babies and people who have sensitive or allergic skin.
Jonäno ecoKashmere bamboo blends are buttery-soft, like silken cashmere, without the harmful chemicals and expense involved in drycleaning. This easy-care fabric is great environmentally-friendly alternative to traditional fine cashmere.
Sustainable Fashion
While many big name fashion designers are introducing a green line, the current shift towards eco-chic has opened the doors to a new breed of designer. Style with substance defines this new movement.
Jonäno means "everybody healthy" in the Scandinavian Sami language. Sami Designs represents strength, endurance and values. Sami is first and foremost something every person has within. It's the way you look at things, what you value and why you act like you do. Sami philosophy in a broader perspective has to do with living a symbiotic relationship with the world around us. It's the content of the heart that defines the Sami philosophy of life.
Nurture yourself as you wear your values in luxurious style created using sustainable business practices and fair labor standards that honor Mother Earth.
written by Bonnie Siefers
Owner/Designer
www.jonano.com
Comfort with Benefit™
A division of Sami Designs, LLC
Copyright 2006 Sami Designs, LLC All Rights Reserved.
ecoKashmere trademark application pending.
Comfort with Benefit trademark application pending.
Headquartered in Pittsburgh, PA, Jonäno™ is one of the few scrub companies on Earth specializing in eco-friendly fabrics and sustainable business practices.
###
Contact
jonano
Bonnie Siefers
724-935-9753
www.jonano.com

Contact