Vitakem - Ushering in the New Era of Contract Supplements Manufacturing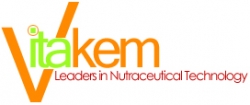 Smithtown, NY, July 01, 2009 --(
PR.com
)-- June 29, 2009 – Vitakem, the premier contract supplement manufacturing company has taken quantum leap in nutraceutical technology and manufacturing. Offering high quality GMP certified supplement and vitamin manufacturing solutions since 2003; Vitakem has witnessed a phenomenal vertical growth in its business and overall profits. The company provides holistic range of supplement product manufacturing services such as production, packaging and drop shipping of vitamins, supplements, liquids, powders, capsules, cosmetics, weight loss and protein product lines.
Bret Hoyt, President, Vitakem Nutraceutical Inc. voiced, "Vitakem is not only a contract supplements manufacturing company, but also is a Nutraceutical consultant to distributors and retailers spread across US market. In fact, Vitakem Nutraceutical Inc. has taken the leap as it distributes the products in every viable national outlet of the United States from "small start up" pharmacies to retail franchise stores."
The 225,000 square foot facility of Vitakem is well equipped to provide the customers and clients with high end and turnkey service, starting from manufacturing and testing to complete packaging services including label design, printing and fulfillment. The company has never undermined on quality, and the very quality is the hallmark of riding high and proud in a competitive market. Vitakem's custom blend advanced technology with experience to ensure that every supplement produced exceeds exacting GMP standards for safety and quality.
Vitakem's refined and wide range of capabilities strives to meet individual deadlines and needs for optimal nutraceutical manufacturing solutions. The company offers complete range of supplement and vitamin manufacturing consultant services as well. The packaging and labeling solutions offered by the company are also truly innovative and follow the internationally accepted conventions. Vitakem's graphic design team works with the customers to create eye-catching labels for their products using flexographic printing techniques. In terms of packaging solutions, in addition to standard bottles, jars and cartons. The nutritional supplement company offers blister, pouch, single dose, multi dose, powder dose and strip packaging capabilities.
The practical marketing solutions created by Vitakem have the ability to help customers' products stand out from the pack. The company's in-house marketing team works side-by-side with customers to create the right promotional mix for their product line. In addition to label design,
Vitakem can create a new logo from scratch or re-design an existing one as part of a product re-branding or re-launch campaign. Furthermore, it has the ability to design and print postcards, inserts, pamphlets and brochures to supplement advertising campaigns.
Vitakem also employs the most knowledgeable and experienced customer service team that is ready and able to answer all the nutraceutical manufacturing questions. The company provides ideal turnaround times of 24-48 hours on all quotes submitted via its website or through its customer service team and can produce lead times as short as two to three weeks.
Lastly, Vitakem also provides smart fulfillment and drop shipping solutions under one organized roof. Vitakem' order fulfillment service includes both the storage and shipping of a product. This allows customers to dedicate their time to other important aspects of their business such as advertising and customer retention.
###
Contact
Vitakem Nutraceucial Inc.
Bret Hoyt
1-800-233-2112
www.vitakem.com
811 West Jericho Tpke.
Smithtown, NY 11787

Contact