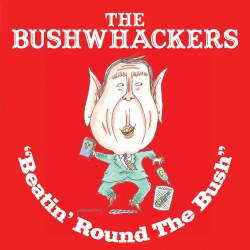 St. Augustine, FL, August 23, 2006 --(
PR.com
)-- St. Augustine based songwriter/guitarist Rick Levy has spent six years listening to President George W. Bush. He finally snapped and wrote a song..then he wrote more songs! Directed at No. 1 Good Ol' boy himself, George Dubya Bush, The Bushwhackers is the twisted brainchild of Levy, and a real paradox. The music on the EP, "Beatin Round the Bush" (Luxury/Lightyear/Distrib. by WEA) is traditional country, which is usually associated with more conservative right wing politics. The lyrics are exactly the opposite. This is a funny, yet potent mix.
Nashville guru critic, Robert Oermann, says of the single "He Swapped the Bottle for the Bible,".."this anti Bush comedy ditty suggests that if Georgie had kept on getting plastered, maybe the world would be a better place today. Well produced and catchy."
Beatin Round the Bush will certainly ruffle conservative feathers because the truth hurts, even in a beer swillin, knee slappin kinda way. Its a politically incorrect, irreverent trip into Dubya's world.
There is a hilarious flash animation for "He Swapped the Bottle for the Bible"
at www.bushwhackerssite.com
Levy has carved out a nice career for himself as musical director for 60's legends Tommy Roe, Jay & the Techniques and more. He also manages the Box Tops, and was bandleader for Herman's Hermits.
Other songs on the CD include Buckshot Dick/The Daughters Love to Drink/Party Boy/He's a Puppet/Never Saw No Weapons.
The album was recorded at Holston Valley Music in Bristol, TN, and produced by Steve Patrick. Jim Stafford mastered the album at Eclipse Recording Company in St. Augustine, Florida.
for interviews and info contact rick@ricklevy.com
###