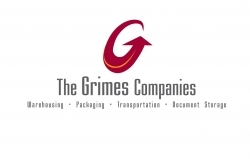 Jacksonville, FL, August 28, 2006 --(
PR.com
)-- The Grimes Companies (TGC) announced today the purchase of the former Pic N' Save distribution center and corporate offices located at 14500 Hyatt Road for $7.3 million from Commercial Warehousing Inc. The 280,000 square foot facility offers TGC and its clients the opportunity to dramatically expand their presence in the Southeast. Offering an impressive 17,000 rack locations, 150,000 square feet of bulk storage, and 18,000 square feet of office space, the facility will be able to easily support the company's anticipated growth. Additional development of the 100 acre parcel is being considered but no decisions have been made as of yet. The property, zoned IL, is in one of the fastest growing areas of Jacksonville.
"This acquisition is in keeping with our initiative to become one of the premier providers of logistics and supply chain services in the Southeast. The facility's location and features make it an ideal compliment to our existing capacity, giving us the ability to economically service the new Mitsui terminal and deliver even greater value to our clients. This purchase is another milestone in what has been one of the most exciting periods of growth in the company's thirty-plus year history," commented Michael O'Leary, the company's president, when asked about the purchase.
TGC was represented in the transaction by Dale, Bald, Showalter, Mercier & Green, P.A. The company worked with Senior Vice President of EverBank, Cecil Gibson, with assistance from Heritage Capital, to arrange the financing. Bryan Bartlett of Grubb and Ellis/Phoenix Realty Group was the broker who presented the opportunity to The Grimes Companies.
The Grimes Companies operates both public and contract warehouses in Florida and Maryland, as well as providing transportation and packaging services to its clients. The company offers integrated asset and non-asset based supply chain solutions and logistics services to its clients. A subsidiary of The Grimes Companies, FileSafe, Inc., offers document storage services to businesses in Northeast Florida.
###