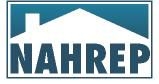 San Diego, CA, August 14, 2009 --(
PR.com
)-- Members of the Asian Real Estate Association of America and the National Association of Hispanic Real Estate Professionals will meet for the 2009 Real Estate and Marketing Conference at the Palazzo Resort in Las Vegas on October 25-27. This is the single largest industry gathering of Hispanic and Asian real estate professionals that work with multicultural homebuyers. For more details about the event program, go to http://
www.areaa.org/convention/agenda.html
Registration fees range from $249 for members to $399 for non members.
The annual meeting is a forum for Asian and Hispanic real estate professionals, business leaders, leading economists, lenders, servicers and asset managers for discussions on the state of the minority housing market and strategies for the current business environment. Leading foreclosure sales experts will also offer agents and brokers pointers on how to handle REO sales transactions and short sales, which constitute nearly 58 percent of all current residential real estate sales.
The event schedule will also include some of the top servicers in the industry and executives from Freddie Mac and Fannie Mae that will discuss foreclosure prevention efforts to help consumers and communities that have been hurt by current market conditions.
###
About NAHREP
The National Association of Hispanic Real Estate Professionals, a non-profit 501c6 trade association, is dedicated to increasing the homeownership rate among Latinos by educating and empowering the real estate professionals that serve them. Based in Washington D.C., NAHREP is the premier trade organization for Hispanics and has more than 15,500 members in 48 states and 62 affiliate chapters.
About AREAA
Established in 2003, the Asian Real Estate Association of America's membership represents a broad array of real estate, mortgage and housing-related professionals that serve the diverse Asian/Pacific-American market. AREAA is the only national trade association dedicated to representing the interest of the Asian real estate market throughout the country. It pursues initiatives that expand home ownership opportunities for more Asian/Pacific-American families, that increase business opportunities for its members, and that deliver tangible results for its national partners.