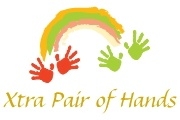 Snellville, GA, September 20, 2006 --(
PR.com
)-- Xtra Pair of Hands, a high-end corporate and personal concierge service has opened its doors to Gwinnett County residents.
Xtra Pair of Hands is the only full service concierge business in Gwinnett County and the surrounding areas specializing in personal, corporate and real estate/home services.
Founder and President, Kym Smith stated "At Xtra Pair of Hands, we handle your personal needs while you travel or work long hours. We provide friendly, reliable service and premier customer satisfaction in a timely manner to individuals and businesses. We are very excited to have opened our doors to Gwinnett County."
Xtra Pair of Hands was designed to help simplify and balance the lives of hard-working professionals who are often stretched for time. The company offers a high caliber of personal concierge services to meet your specific needs. With more busy people who have less time for life's consuming tasks or lifestyle management, a personal concierge service may be just the tool.
Services include travel and hotel reservations, relocation assistance, party and event planning, grocery shopping, house-sitting, waiting in long lines at the DMV, taking care of pets and plants, ordering flowers and balloons, taking cars for servicing or cleaning and supervising repairs and contractors at your home. Xtra Pair of Hands also specializes in arranging to have the cable, telephone, gas, electric and alarm system installed before you move into your new home. "With the boom of small business growth in Gwinnett, we look forward to working with members of the community and servicing one of the fastest growing counties in the nation," claims Smith, whose business has already garnered response from many in the area.
In addition to Gwinnett County, Xtra Pair of Hands also serves Cobb county, Dekalb county, Downtown Atlanta, Buckhead, Alpharetta, Cherokee county, Douglasville, Fulton county, Henry county, Rockdale and Walton County.
To learn more about Xtra Pair of Hands, please contact Kym Smith at 404-819-6724 or visit the website at www.xtrapair.com.
###