Call for Non-Profit Nominations Issued by Gaming Club
Eleven Eleven Club will implement a charity fundraising component to its annual gambling junket. Non-profit organizations with a humanitarian mission are encouraged to answer call for nominations.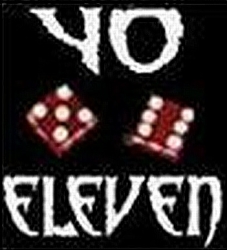 Lebanon, NJ, October 05, 2006 --(
PR.com
)-- It's not unusual in Atlantic City to see a couple dozen gamblers packed around a roulette wheel, each hoping their bet makes them rich, if only temporarily. But what if the beneficiary of the good fortune is not the individual gambler, but a non-profit organization with a humanitarian mission? That, you don't see so often.
Yet, this November 11, 2006, that's exactly what Atlantic City, NJ shall witness when the Eleven Eleven Club descends on the coastal gambling hotspot. The Eleven Eleven Club is an informally organized social club comprised of a core of about 25 avid gamblers who have made an annual trek to Atlantic City on every November 11th (11-11) for the past thirteen years. The purpose of their yearly pilgrimage is to place a communal roulette bet on the number 11, at precisely 11:11 PM on the eleventh day of the eleventh month of the year. Their gambit struck gold in the year 2000 at the Showboat casino, when a $99 stack of one-dollar chips dubbed the "tower of power" matched up with the alabaster ball in the "11" cell on the wheel, garnering a nearly $3,500 payout. However, the group has not been so lucky in previous or subsequent years.
That drought has inspired the Eleven Eleven Club to look outside its ranks for a complementary source of energy and a new motivation for its mission. The 2006 trip to Atlantic City will be punctuated by a charity fundraiser that the club hopes will generate hundreds, perhaps thousands, of dollars for one deserving non-profit organization. Prior to and at its dinner conference, the Eleven Eleven Club will be selling raffle tickets to supporters and attendees, who will be vying for prizes donated by both individual contributors and organizations such as MyWikiBiz.com (West Chester, PA). One half of the proceeds will be set aside directly for the charity. The other half will be spirited off to one of the local casinos, to be wagered on a roulette wheel at exactly 11:22 PM (after the Club's dogmatic 11:11 PM bet). All of the winning proceeds from that bet will be added to the "set aside" donation to the charitable organization.
When the Club was asked which charity they will be playing for, Chairman Trent Van Doren replied, "The crazy thing is, we haven't even selected the non-profit beneficiary of this charitable wager, yet. We're hoping to receive nominations from worthy causes, and we'll vote on the best one at our dinner conference on November 11th." Indeed, the Eleven Eleven Club has issued a "Call for Nominations" from non-profit organizations that have a humanitarian mission. The nominations are due before 11:11 PM on October 22, 2006. A church-affiliated summer camp for children and teens with special needs has already been nominated. Further nominations can be submitted at the Eleven Eleven Club's web forum:
http://groups.myspace.com/eleveneleven
Despite vigorous marketing pitches in early 2006, the Eleven Eleven Club was unable to secure the co-branding sponsorship of any particular Atlantic City casino for this year's annual summit, as the casinos were disappointingly skeptical of the Club's activities. Despite being snubbed, the Coordinator of the Club's 2006 Summit, Gregory Kohs, is still willing to entertain final-hour sponsorship packages, however modest, from any one of Atlantic City's casinos. He can be reached at thekohser <at> gmail <dot> com.
Adults who are interested in supporting or attending the Eleven Eleven Club's 2006 Summit are invited to sign up at: http://www.evite.com/app/publicUrl/thekohser@gmail.com/eleveneleven2006
###
Contact
Eleven Eleven Club
Sanford Milson
302.463.1354
groups.myspace.com/eleveneleven

Contact