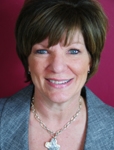 Cincinnati, OH, December 18, 2009 --(
PR.com
)-- Baby Boomers don't take aging lightly, so the opening of a new bioidentical hormone replacement therapy (BHRT) practice by anti-aging expert Dr. Julie Kissel is just the ticket for Cincinnati's over-30 crowd. Dr. Kissel is a member of BodyLogicMD, the nation's largest network of highly trained physicians specializing in bioidentical hormones. She leads the network's third Ohio-based bioidentical hormone practice to meet the growing demand of both women and men seeking to overcome age-related health challenges brought on by hormonal imbalance.
"Traditional medicine is not meeting the needs of my 'typically aging' patients," says Dr. Kissel. "The number of men and women who come to me complaining of the symptoms of menopause and andropause (the male menopause), such as weight gain, fatigue, depression, low libido, irritability, hot flashes, and night sweats, has increased dramatically. These are people who are unwilling to accept a diagnosis of aging treated with prescription drugs to mask their symptoms. I am able to work closely with each patient to pinpoint the underlying cause of his or her symptoms, which more often than not is related to hormonal imbalance. This is good news because it is not only treatable, but can also be reversible."
Dr. Kissel specializes in integrative and wellness medicine, correcting hormonal imbalances in women and men by using BHRT, integrated with customized nutrition and fitness programs. She made the decision to partner with BodyLogicMD to make a greater, more positive impact on her patients' health and well-being. With comprehensive preventive care, Dr. Kissel is helping the baby-boomers of America look and feel better than they have in years.
About Julie Kissel, MD
As a Family Physician, Julie Kissel, M.D. has shared many of the same frustrations that her fellow BodyLogicMD physicians experienced with traditional medicine. Dr. Kissel transitioned into preventive medicine so she could step outside the box and prescribe treatments from a proactive standpoint, as opposed to the more reactive remedies used in conventional medicine. Dr. Julie Kissel encourages her patients to make lifestyle changes in order to avoid harmful free radicals, inflammation, and stress-induced illness such as adrenal fatigue.
Dr. Kissel graduated Summa Sum Laude from the University of Cincinnati in 1986, where she also received her Masters in Nutrition in 1992, and her doctorate in Medicine in 1996. Dr. Julie Kissel completed her residency in Family Practice in 1999, and in 2000, completed a Faculty Development Fellowship in "Psychiatry in Primary Care." Julie Kissel, M.D. has been a Diplomate on the American Board of Family Practice since 1996 and in addition, is an active member of the Fellowship of Anti-Aging and Regenerative Medicine.
Board Certifications and Associations
· Member of BodyLogicMD a national network of highly trained physicians specializing in Natural Bioidentical Hormone Therapy
· American Academy for Anti-Aging and Regenerative Medicine
· Member of the Fellowship for Anti-Aging and Functional Medicine
· Board Certified in Family Practice
About BodyLogicMD
Founded in 2003, BodyLogicMD currently has nearly 40 locations nationwide – each led and owned by highly trained physicians specializing in natural bioidentical hormone replacement therapy integrated with fitness and nutrition for men and women suffering from hormonal imbalance, menopause, and andropause. BodyLogicMD is currently featured as an expert resource on Oprah.com; Suzanne Somers' latest book, Breakthrough: Eight Steps to Wellness, lists BodyLogicMD as an expert source and her book Ageless, The Naked Truth About Bioidentical Hormones dedicates an entire chapter to BodyLogicMD, BusinessWeek cover story March 2006, features the BodyLogicMD business story.
For more information and to find the BodyLogicMD location nearest you visit: www.bodylogicmd.com
###