BKD LLP and IASeminars Team Up on IFRS
Top 10 firm joins forces with leading training organization to teach accounting courses.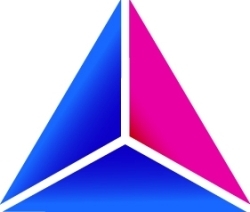 Springfield, MO, February 05, 2010 --(
PR.com
)-- Neal Spencer, BKD, LLP chief executive officer, announces BKD is collaborating with IASeminars, a leading independent provider of training courses on International Financial Reporting Standards (
IFRS
), to teach open enrollment and in-company IFRS courses throughout the United States.
The courses will serve as an educational resource for those interested in learning more about IFRS topics, including first-time adoption of the standards, preparing financial statements in accordance with IFRS and major differences between IFRS and U.S. generally accepted accounting principles. The BKD-IASeminars team of instructors possesses the skills and qualities necessary to clearly convey complex technical material to a professional audience. To learn more about IFRS, visit BKD's IFRS Information Center at http://www.bkd.com/service/IFRS/infoCenter.htm.
"The imminent shift toward global accounting standards is creating increased demand for training and education in the IFRS realm," said BKD National Accounting & Auditing Director Doug Bennett. "Through the collaboration with IASeminars, BKD advisors specializing in IFRS will assist CPAs and other professionals seeking guidance on this complex changeover."
BKD is the largest member of Praxity, AISBL, a global alliance of independent firms that enhances BKD's ability to serve the dynamic needs of multinational clients. BKD's IFRS services include:
• Audits of IFRS financial statements and reporting packages
• IFRS impact evaluations
• IFRS adoption planning
• IFRS accounting support
With more than 100 international accounting courses available in 30 cities around the world, including 20 U.S. locations, IASeminars offers more international accounting courses in more countries on more technical topics than any other training organization. In 2008, IASeminars led more than 200 training events on four continents.
About BKD
BKD is the top-tier U.S. CPA and advisory firm that delivers its experience and service with a deep understanding of your business, your needs and what it takes to improve your business performance. BKD's approximately 2,000 personnel, including approximately 250 partners, are based in 32 offices serving clients in 50 states. To learn more, visit www.bkd.com.
Praxity, AISBL, a global alliance of independent firms, enhances BKD's ability to serve the dynamic needs of multinational clients. Praxity™ provides the gateway to tax, assurance and consulting services delivered by alliance firms committed to the highest standards required in international business.
About IASeminars
IASeminars (www.iaseminars.com) has established itself over 10 years as one of the world's leading independent providers of international accounting seminars. With offices in London, England and Washington, D.C., it offers several hundred public and in-company courses each year on six continents. IASeminars attracts thousands of senior delegates from around the world who are taught by an international faculty of expert instructors.
###
Contact
IASeminars Ltd
Robb Sands
888-430-4377
www.iaseminars.com

Contact