As Demand Rises, Pool Deals Expands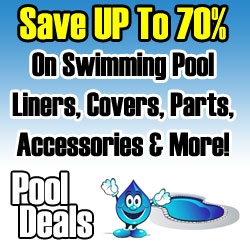 Grand Island, NY, February 17, 2010 --(
PR.com
)-- Over the past 4 years the rapid growth of Pool Deals, selling pool supplies through it's website, www.PoolDeals.com has led to a recent relocation and expansion.
Preparing for another season of high demand for the more then 3,000 items that PoolDeals.com offers, Pool Deals has expanded & relocated.
With growth of over 35% every year since Pooldeals.com was started in 2004, Pool Deals is expected to generate more then 6.5 million in sales in 2010.
A recent move to a large 4000 square ft. call center, & office facility will allow for even more customers to enjoy the products offered by Pool Deals, as well as the great customer service they have come to expect form PoolDeals.com .
Pool Deals has moved to Grand Island, New York, and is expecting to create 5 new jobs over the next 6 months.
###
Contact
Pool Deals
Charlie Goss
800-768-1049
pooldeals.com

Contact