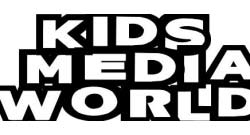 Logan, UT, November 15, 2006 --(
PR.com
)-- Kids Media World, a leader in children's personalized music products, today announced the launch of its charitable program benefiting terminally ill children. Now, with each purchase of a personalized music CD, Kids Media World will donate a personalized CD to a child in need.
Kids Media World develops entertaining CDs for children ages two through ten. CD options include the Marvel Superhero Spiderman and You, Marvel Superhero Fantastic Four and You, Journey To The Land of Imagination, My Very Own Music – Spanish, My Very Own Music – French, Tyro Kidz Tunes, Awesome Christian Songs, plus so much more. Song lyrics include the child's name performed by professional recording artists.
Now, with each personalized CD purchase, Kid's Media World will donate a duplicate CD to a terminally ill child of the same name. Recipients include children facing life-threatening illnesses like cancer, heart or pulmonary disease.
"Our new charitable donation program reaffirms our commitment to children and childhood," states Heather Kimber, CEO. "We're thrilled to play a small role in the happiness of terminally ill children across the nation and will continually seek partnerships that truly make a difference in the lives of both our customers and humankind."
In addition to music CDs, Kids Media World offers a broad range of customized children's. Each high-quality product is idea for gift giving, making a lasting, life-long impression.
To browse products, listen to music samples, visit www.KidsMediaWorld.com.
About Kids Media World
Kids Media World (www.kidsmediaworld.com) has offered a broad selection of personalized children's toys and gifts. Launched with one personalized music CD and only 900 names, Kids Media World has grown into the world's premier manufacturer and distributor of personalized Music CDs, Story Books CDs, Alarm Clocks, teddy bears and other products. In collaboration with national children's hospitals, Kids Media World launched its charitable gift program in 2006, donating a personalized CD to a terminally ill child for each one purchased.
###