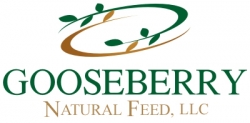 Westminster, MD, June 05, 2010 --(
PR.com
)-- Naturopathic doctor (natural medicine) Debra Baginski N.D., owner of Gooseberry Natural Feed, developed a patent pending nutritional line of feed to encourage equine owners to help their horses live up to their potential by using Gooseberry Natural Feed product line. This equine feed invention is unique, because the average equine owner feeds approximately 1 pound per day to their horse and based on their case studies the results are greater than marked improvement.
After using Gooseberry products several equine owners have had commercial feed representatives from other companies visit their stables of no less than 30 horses, offering free horse feed to their facility for 3 months if they would just return to their old commercial program. The owners declined the offer vowing never to return to the by-product era. While using Gooseberry Natural Feed, owners have watched their noble steed's digestive fire return, with promising visual results. Local Farriers have literally carried bags of Gooseberry products to their clients, having purchased it for their client, and said "Put your horse on this and watch what happens!" Veterinarians have watched and documented their clients horses return to a strong healthy state while using Gooseberry Natural Feed products.
Gooseberry Natural Feed store is located, 142 Railroad Avenue, Westminster Maryland 21157. (tele) 410-848-8222 www.gooseberrynaturalfeed.com, become a fan on facebook.
###