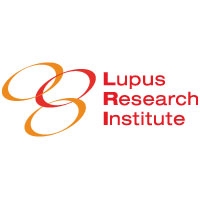 New York, NY, June 23, 2010 --(
PR.com
)-- The Lupus Research Institute (LRI) reinforces its call for cutting-edge science as the path to a cure for the complex autoimmune disease of lupus as it sponsors key programming in innovative research at the International Lupus Congress in Vancouver from June 24 through 27.
"This is a very exciting time in global lupus research, as we witness results of the incredible power of innovation in cracking the mysteries of this disease," said LRI President Margaret G. Dowd in preparation for the triennial meeting, which assembles top lupus researchers, physicians, and clinical trial leaders to share and assess key developments in the field.
The LRI's Cutting Edge of Lupus Research Plenary Session kicks off the full Vancouver meeting on Thursday, with presentations of the world's top innovative lupus research abstracts.
Presenters include:
- University of California at San Francisco's Matthias Wabl, PhD, who will explore a concept that remnants of ancient viruses in our genome may be what triggers the lupus immune system attack—and that removing them may be key to stopping the disease process.
- University of Chicago's Timothy Niewold, MD, FACR, who has made an innovative model for linking genetic associations with lupus.
- University of Michigan's Marianna Kaplan, MD, who has a novel explanation for why vascular damage occurs in so many people with lupus.
- Dr. Qingyu Cheng, who travels from Germany to present a cutting-edge hypothesis on lupus nephritis.
Other innovative international abstract presenters at this opening session include Dr. Ram Raj Singh at the University of Cincinnati, Dr. Sahena Haque from the UK, and Dr. Patrice Decker from Germany.
"So much about this complex and surprising disease is not yet understood," said Dowd. "Over the past decade the LRI has encouraged scientists to think creatively and outside of the box, taking risks and bringing new ideas, new questions, and new eyes to bear on the complexities of lupus and autoimmunity."
"The LRI is a global leader in identifying bold and promising scientific hypotheses in lupus—and its approach is working, demonstrating the power of innovation to lead the path to discovery," said Michel Nussenzweig, MD, PhD, the Sherman Fairchild Professor at Rockefeller University and a member of the LRI Scientific Advisory Board.
About Lupus
Systemic lupus erythematosus (S.L.E.), commonly called lupus, is a chronic and potentially fatal autoimmune disorder and one of the nation's least recognized major diseases. In lupus, the body's immune system forms antibodies that can attack virtually any healthy organ or tissue, from the kidneys to the brain, heart, lungs, skin, joints and blood. Lupus is a leading cause of cardiovascular disease, kidney disease, and stroke among young women. No new treatments for lupus have been approved in 50 years.
The Lupus Research Institute: Pioneering discovery to prevent, treat, and cure lupus.
The Lupus Research Institute (LRI) is the world's leading private supporter of innovative research in lupus. The LRI champions scientific creativity and risk-taking in the hunt for solutions to this complex and dangerous autoimmune disease. The LRI's bold and proven research strategy consistently achieves the insights, breakthroughs, and solid results that are changing the course of lupus research and bringing new hope to people with lupus nationwide and around the world. On the Web at www.LupusResearchInstitute.org.
###